In this article, you can learn how to find the right person within your organization in Happeo.


Some of the ways to connect with users
Visual org chart
Up-to-date contact directory
Fully searchable profiles
User calendars
The People Directory allows your employees to find each other, view contact information & availability, and connect directly.
Please make sure that your Google Workspace or Azure Directory is up-to-date and that all your groups are set up correctly as this will allow you to get the most out of the people functional, such as the Organizational Chart.
People Directory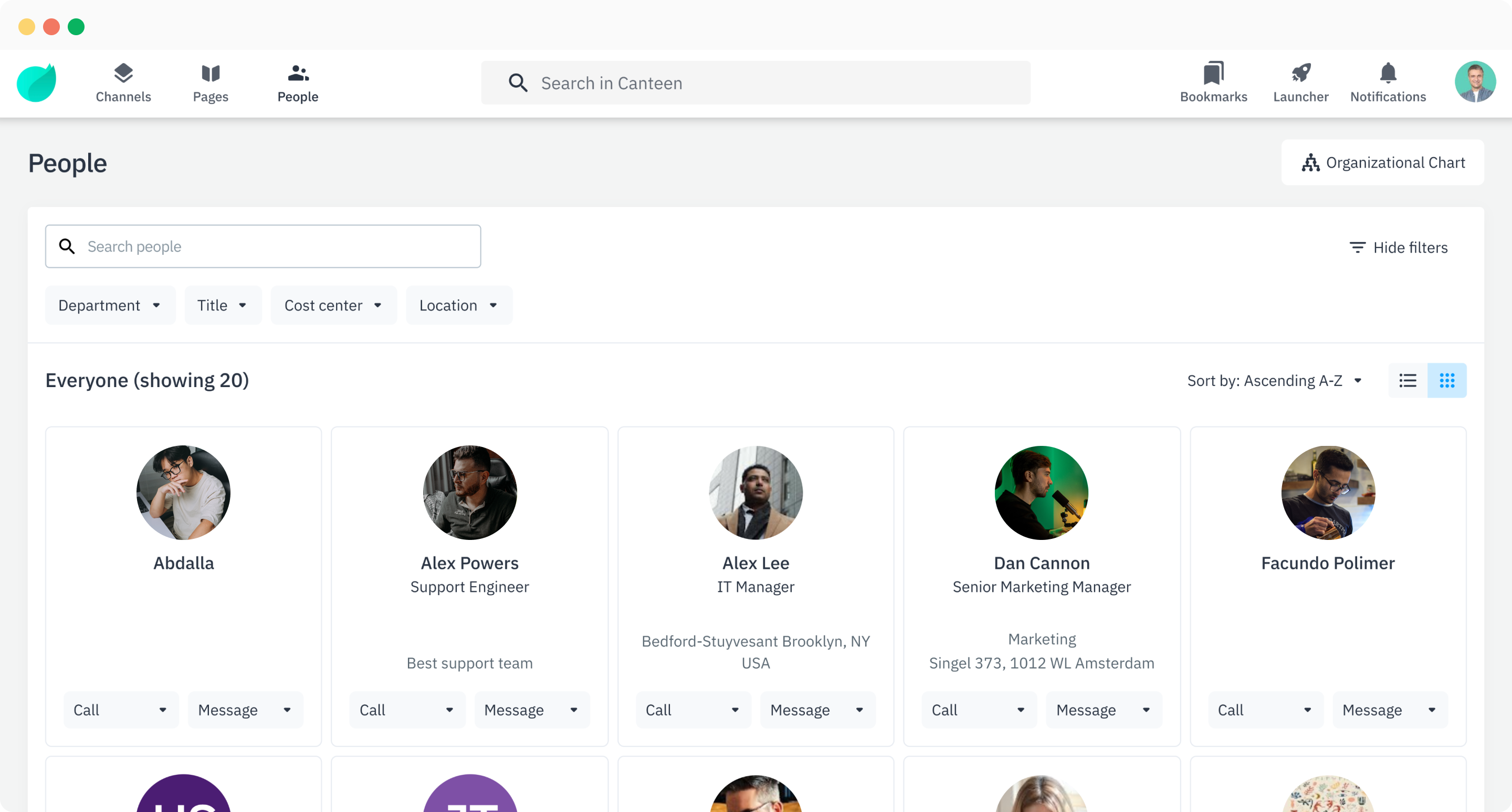 Managing the People Directory view
To manage the People Directory view, you can filter by:
Department

Title

Cost center

Location

Organization

You can also sort people by ascending (A-Z) or descending (Z-A).
The presentation of people can be customized either by grid or list view.
Search for people
You can search for people using the People Directory Search Bar.
All of the filtering options will still be available when searching for someone.
If you wish to learn more about searching for people using Happeo's main Search tool, you can find more information here.
User Profiles
Clicking on a user will open their User Profile.
To read more about User Profiles, please see this article.
Organizational Chart
By clicking the Organizational Chart at the top-right corner of the page, you can find your organization's Org Chart. For more information, please see this article.