In this article, you can learn how to use hashtags in Happeo.
Happeo has an extremely powerful, built-in, search tool. In this article, you can read more about its capabilities which have been further boosted with the introduction of hashtags.
Using hashtags
By using hashtags (#), you can make it more convenient to search for your content and have the ability to categorize your content across the platform. The function is available in Legacy Business and Recommended packages.
Posts and comments
Posts and comments shared in Channels can have hashtags added to them. This allows you to categorize, emphasize and make content searchable based on the hashtags used.
You have two options for adding hashtags to posts and comments:
The first is to include the word with a # in the text manually
The second option is our hashtag recommendation engine, which shows up at the bottom of the post box
Hashtag recommendations
When a hashtag is typed in manually, it will suggest other hashtags used in the past (with the same first two letters) and tell you how many times they have been used. This count is only visible to you. Clicking the suggestion will add it to your post.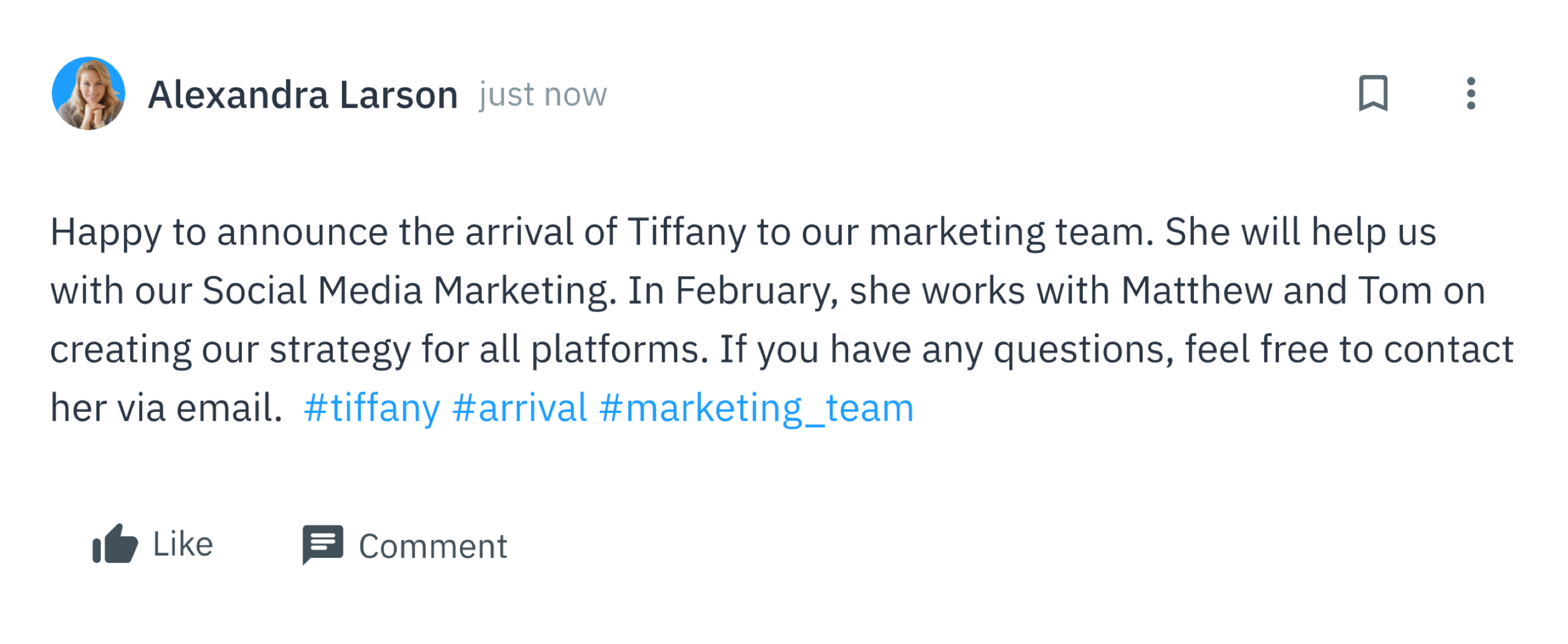 Channels
Hashtags can also be attached to Channels in the "Settings" tab. When typing a hashtag into the field, Happeo notifies you how many times the tag has been mentioned within your environment. The hashtags added to the Channel appear on the right-hand side of the "Discussion" tab.
Pages
Similar to Channels, hashtags can be added to Pages. You can open the editor menu by clicking on the pencil icon on the top right corner of the page. Under "Tags" you can add hashtags of your preference or browse below from the list of suggestions.
Search
The hashtag function can also be used in the search bar to find specific topics in Happeo. For example: simply type in #marketing and all marketing-related content that contains the hashtag will be displayed.