This article will provide you with information regarding the Launcher and how to use it.

What is the Launcher?
The Launcher is your business application catalog – it's the little rocket icon at the top right corner of the header. It's a place where you can mark your own favorite applications and find and launch the applications when needed.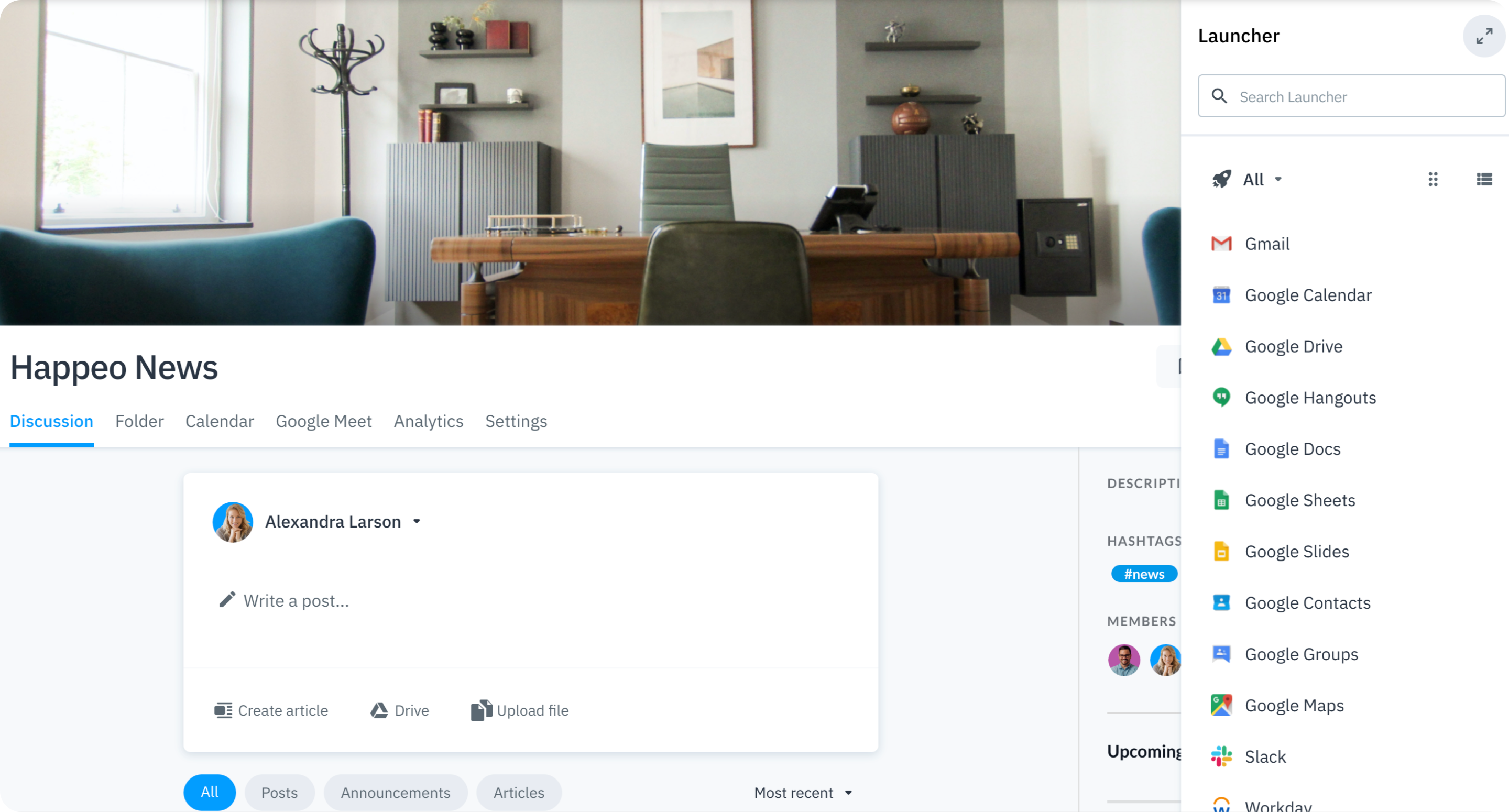 The Launcher items are added by the company administrator through Launcher Management and everyone can expand the launcher and mark the ones that are most important to them as favorites. When you have marked your favorites these will be the only applications shown in the quick list.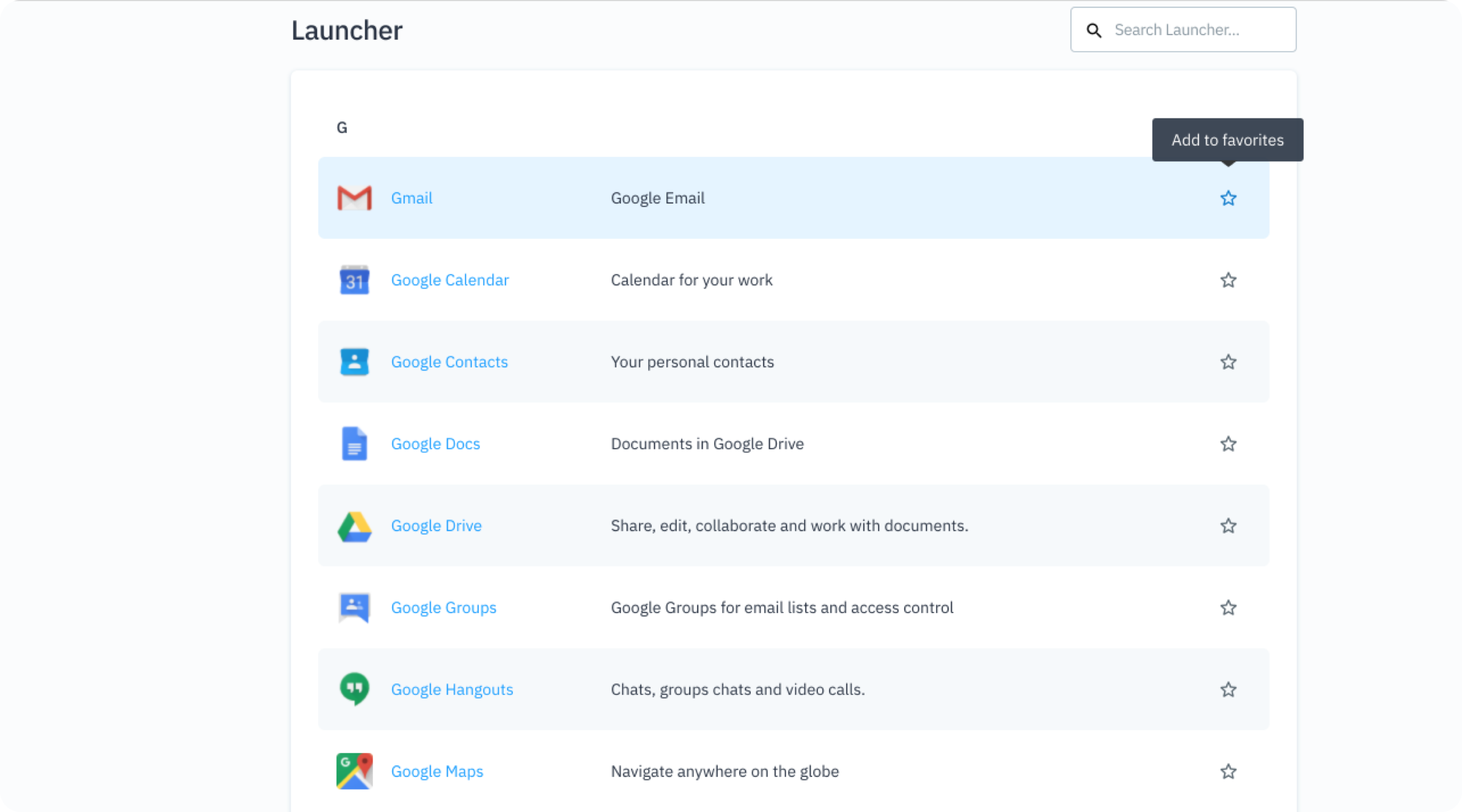 You can always add new applications to your favorites by either clicking the "expand' button or searching for any application. You can also search for applications based on the description that has been given to the application (e.g., Hubspot is described as a CRM).
Lastly, you can search for launcher items through the search bar or the filters and manage the organization of your launcher items.