This article contains information on how to manage Channel Widgets.


Introduction
The Channel Widget area is a great place to add all the important documents, links, and calendar events to the discussion view.
How to do it
To add and remove Widgets, expand the Widget Settings and toggle Widgets on or off.
To change their order, click on the space to the left of the widget header and drag them up or down. You can also reorder Channel links by dragging them.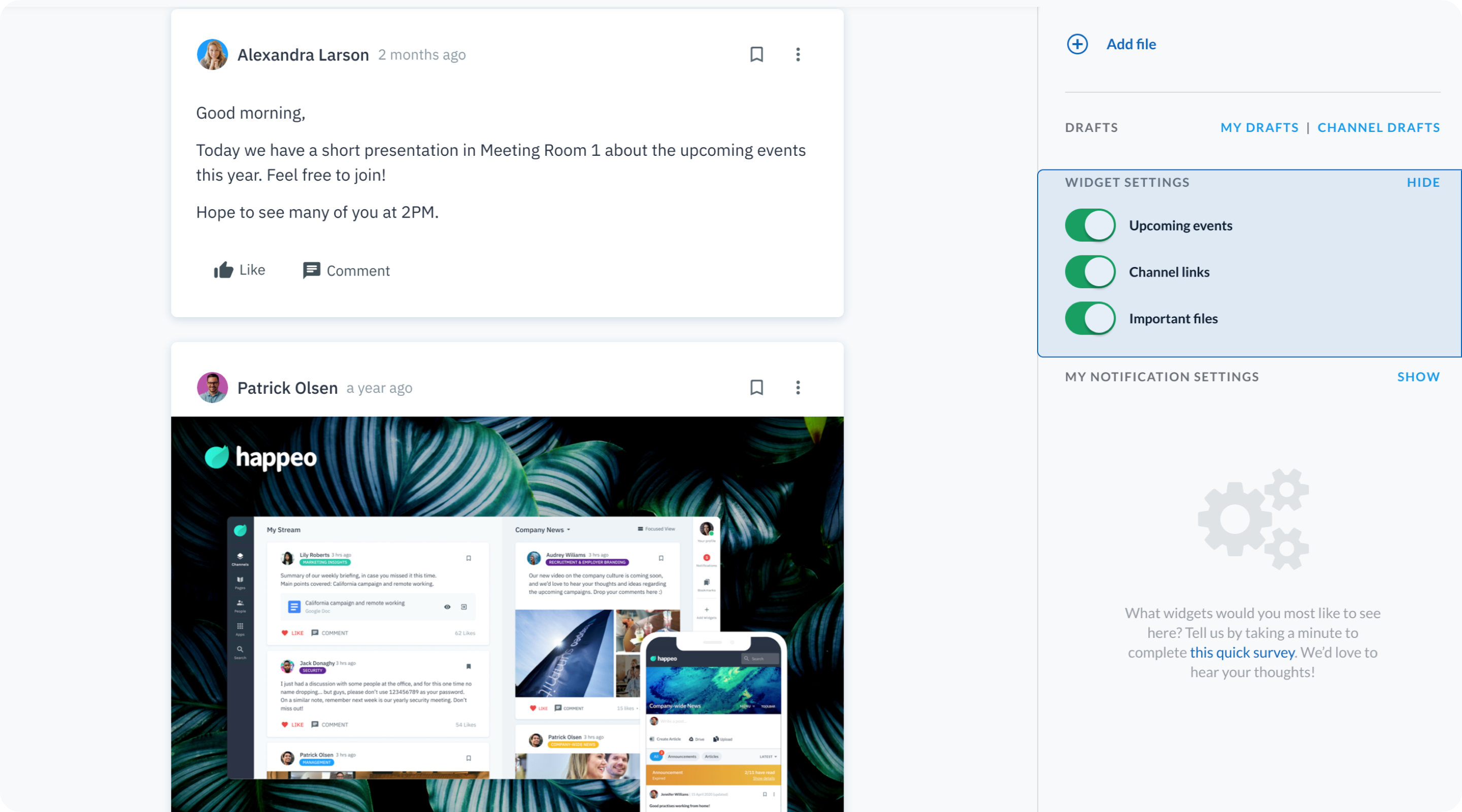 Upcoming events
The Upcoming Events Widget shows events from your Channel Calendar.
Channel links
Channel links enable you to add quick links accessible from your Channel Sidebar.
When you add links, the website's image should automatically be attached to the link. If you wish to upload a custom image, you can do so by clicking Change icon.

Important files
When you toggle this option, you can click Add file to add quickly access files from your Channel Sidebar.