In Happeo you have both google groups and organizational units. The purpose of this article is to explain the difference between the two.
Using access groups to turn on services
In the Google Admin console, administrators can turn off an organizational unit's access to Google services. When some users in that organization need a service, such as Google Drive, you move the users to another organization with Google Drive turned on.
With an access group, you create a group of users and turn on the service for the group. Each member can access the service, even if their organization has the service turned off. Access groups offer flexibility within your OU structure if you sync your LDAP directory.
For example, you can turn on Google Drive and YouTube for a group of users across your marketing and sales teams or give a group of users within your IT organization access to AppMaker.
Groups can include users from any organization in your account.
Organizational units
With an access group, Google Drive is turned off for Organizations 1 and 2
But if it's a group of users within Organizations, 1 and 2 can access Google Drive.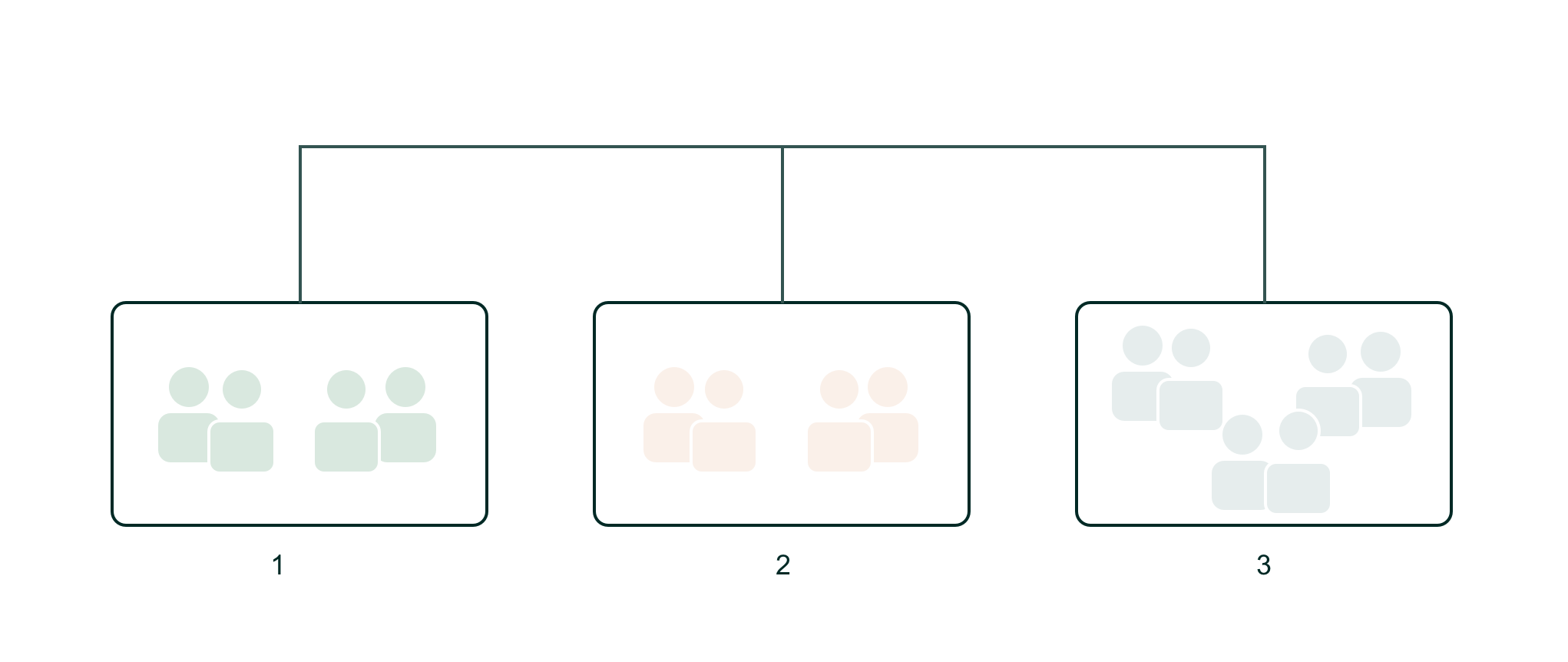 Comparison of groups and organizations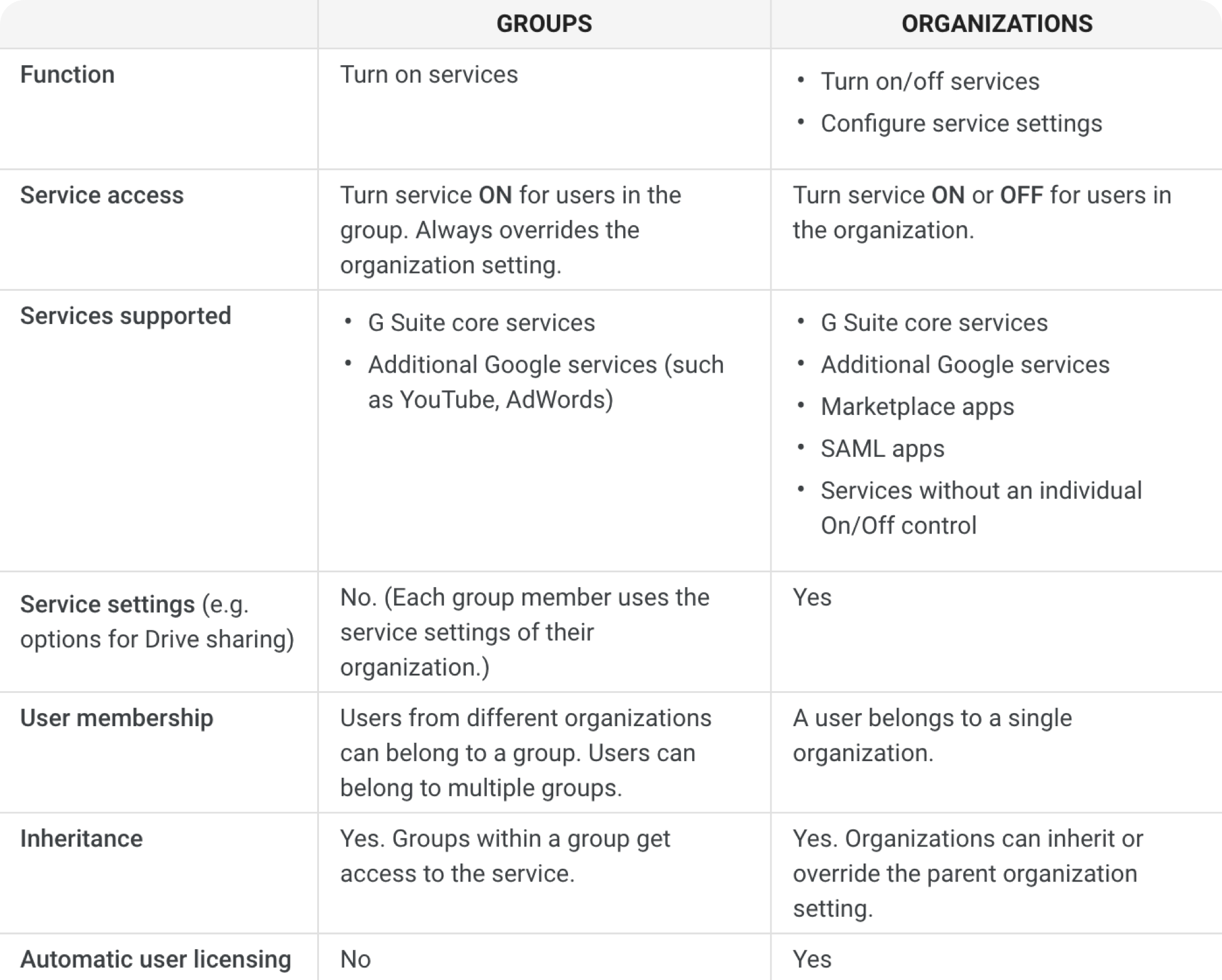 Organizational units
Happeo uses organizational units to manage the licensing of users and user access. In the Admin Settings under Users, you will find an overview of all your organizational units and the users under each organizational unit. Organizational units are managed from the Google Admin console.
In the Google Admin console initially, all your users and devices are placed in a single organizational unit. Google Admins can create as many organizational units as they want — either at the same level or in a hierarchy.
Each child inherits settings from its parent which can be customized. Changing a setting at a higher level changes the setting for all sub-organizations that inherit that setting. Custom settings, however, remain unchanged.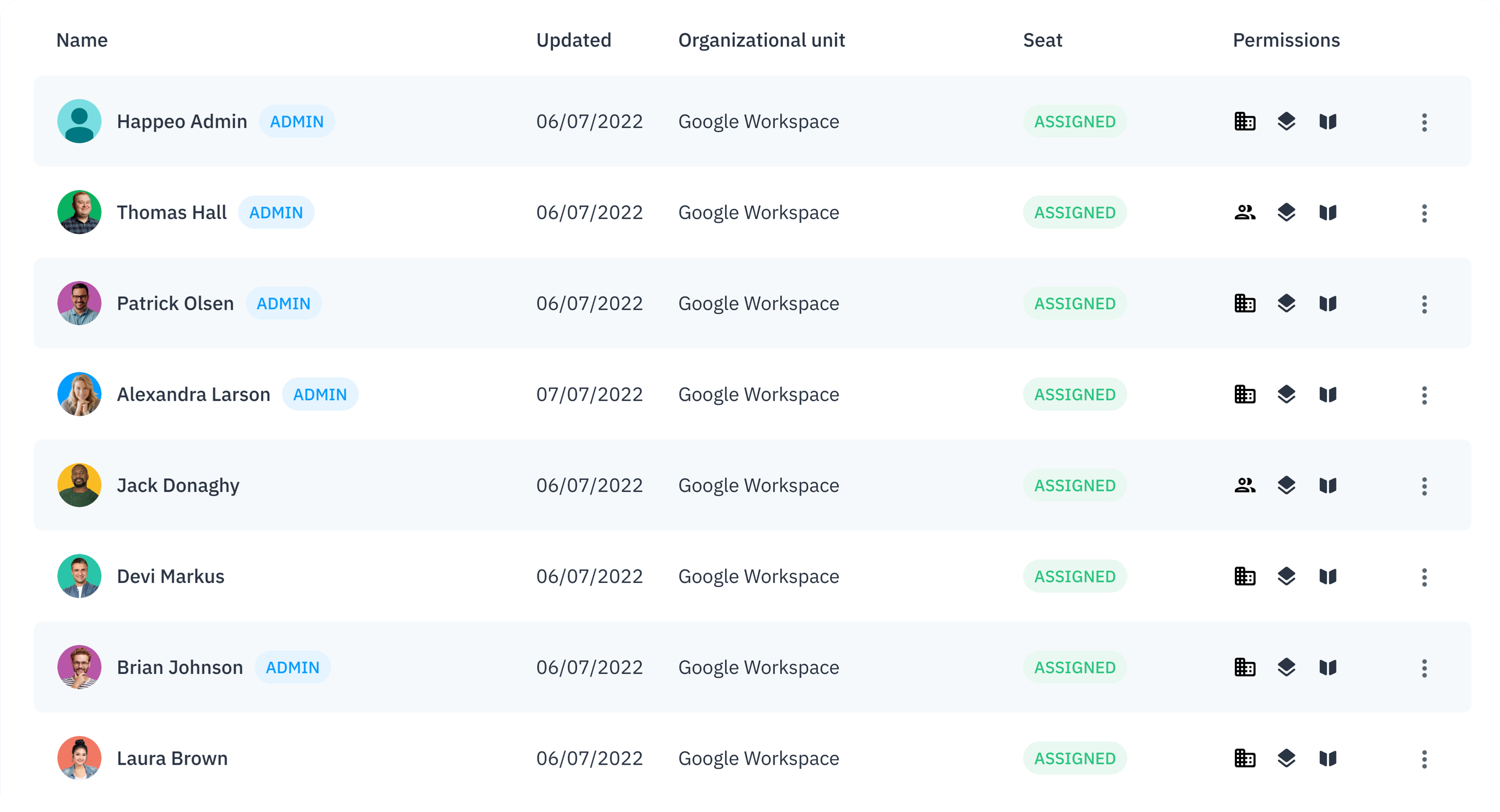 Learn more about how the organizational units work here.
Google Groups
Happeo uses Google Groups to manage user permissions for Channels and Pages. By using Groups in this way, whenever a user is added or removed from a Group they will receive the correct permissions for Happeo Channels and Pages.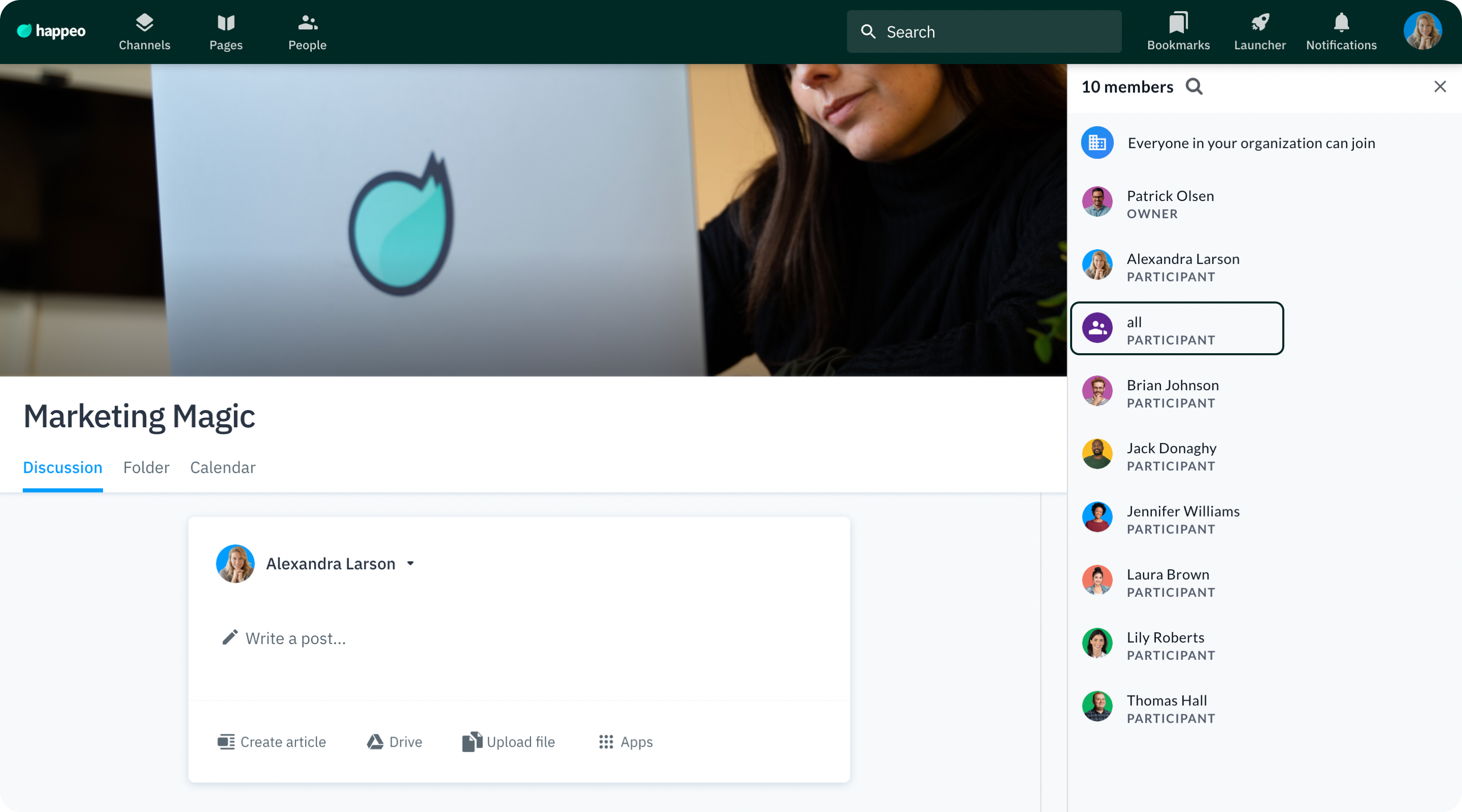 How access groups work
Groups turn on user access to Google Workspace core services and Google additional services, such as App Maker and YouTube. Groups can't turn off user access to a service that's turned on for an organization
Groups cannot be used to turn on access to Marketplace or SAML apps
An access group can contain users from any organizational unit. Access groups can also contain other access groups (nested groups)
You must create access groups in the Admin console, Google Cloud Directory Sync, or Directory API. Then you can edit the groups in those tools or Google Groups for Business
Learn more about how Google Groups work here.