This article outlines the Admin Setting's Search tab.
What is the Search tab?
When you click your Happeo Avatar > Admin Settings, you can find the Search tab in the settings menu.
The Search tab includes all the Connectors that can appear in your Happeo's Search Predictions. These include Channels, Posts (Posts, Articles, and Announcements), Pages, People, Launcher, Sites, Hashtags, Integrations, and Federated Search Connectors.
The Integrations you enable and Federated Search Connectors you install will appear in the Search tab. Examples of those mentioned above can be found below.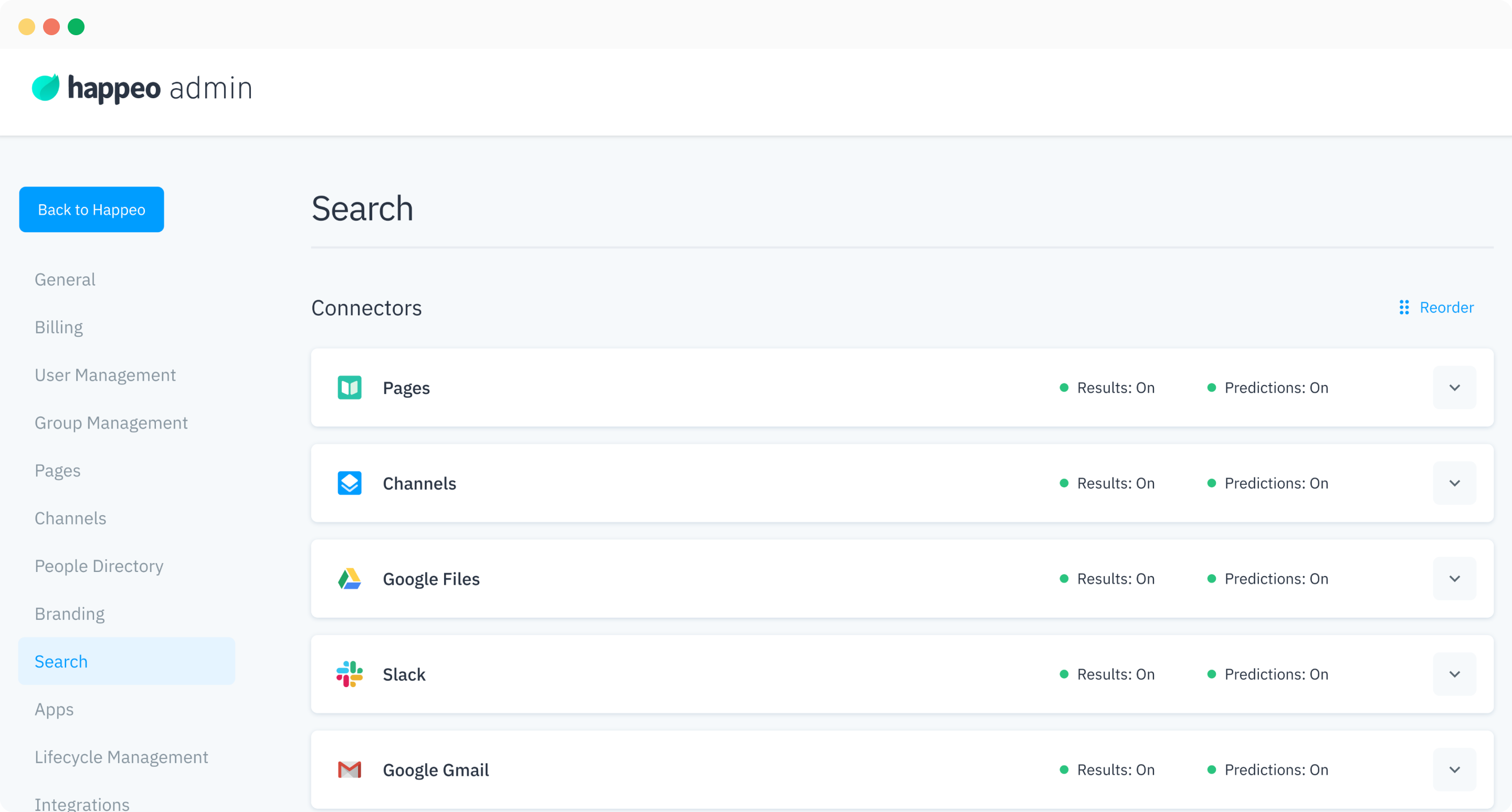 Integrations
Google Files

Google Calendar

Google Gmail

Microsoft Files (Beta)

Microsoft Outlook (Beta)

Outlook Calendar (Beta)
Federated Search Connectors
Box

Confluence

Dropbox

Jira

Salesforce

Slack

Zendesk Support

Zendesk Guide

Google Cloud Search (Beta)

Miro (Beta)
Results and predictions

In the Search tab, you can find an overview of the settings enabled for the Connectors that have been installed. This overview includes whether or not a Connector's results and / or predictions are turned on or off.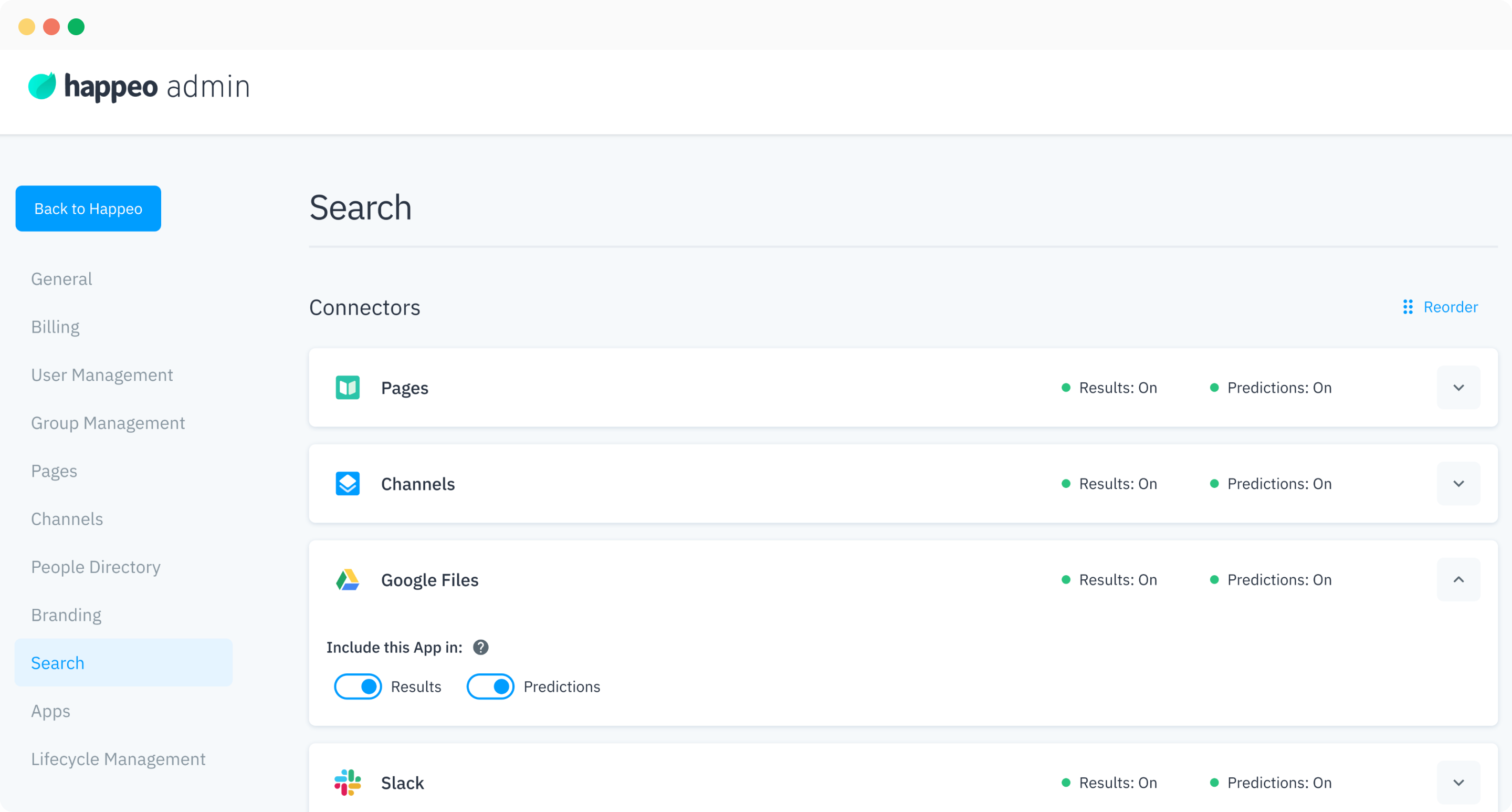 Results
Search Results refer to the results you see after hitting Enter when you search for something in Happeo.
You will be given an overview of Search Results for Happeo and the Integrations, and Search Connectors you enabled this Search option for.
Predictions
Search Predictions refer to the results that appear in the search bar as you are typing.
Based on what you typed, you will be given a list of Search Predictions for Happeo and the Integrations and Search Connectors you enabled this Search option for.
For more information, you can read our Federated Search article and / or our Search article.
Adjust the settings
By clicking the downward arrow next to a Connector (in Admin Settings > Search), you can toggle the Search Results and Search Predictions search options.
You can also manage the sharing permissions of a Search Connector by clicking on Sharing permissions.
By clicking on Manage app for a Search Connector, you will be taken to the Search Connector's Marketplace page where you can, for example, uninstall the app.
For more information about the App Marketplace, you can read our article here.
Organizing Search Connectors
When users search for something in Happeo, they will be presented with quick filters, these filters being the Search Connectors. These filters can be reordered to fit your preferences, the first being displayed at the beginning, while the last will be presented at the end.
To organize the Search Connectors, you can click Reorder at the top right corner of the page, and drag the Search Connectors above, below, or in between each other to organize them.