This article aims to explain what the Video Widget is and its use cases.
Videos within Happeo Pages
You can add videos from multiple services to Happeo Pages with the Video Widget. It works by getting the URL for the video from the video source or from the selected Drive video.
To learn more about how to add videos to areas outside of Pages within Happeo, you can read this article.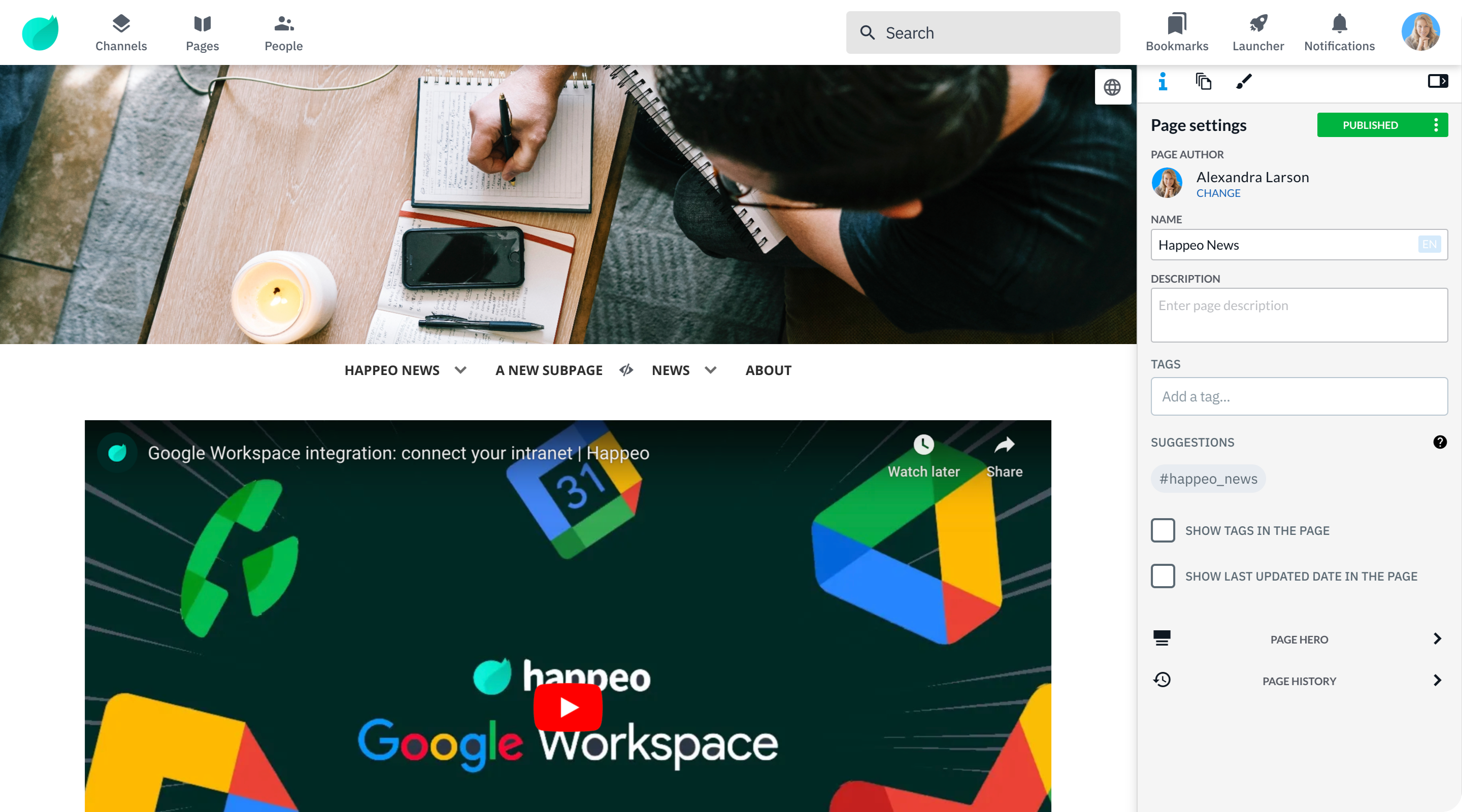 Video Widget options
Select Drive file: Select a video file from Drive
Select OneDrive file: Select a video file from OneDrive
Select SharePoint file: Select a video file from SharePoint
Embed external video: Add an external video either through URL, Javascript, or an embed code

Error message
If you are seeing an error message, this means that a video source cannot be found from the given URL. Please check that the URL is correct.
If you have a specific iFrame URL that you want to use, please use the iFrame widget to display the video.