This article aims to explain what a Comment Widget is and what it is used for.

What does it do?
The Comment widget allows you to collect comments from a specific Post. From this widget, you can directly comment on posts.
A great use case for this widget is if you wish to open up a discussion directly from a Page.
Comments vs. Single Post Widget
The difference between these two is that the Comments widget does not display the post in which users have commented whereas the Single post widget displays both the post and the comments related to it.
As mentioned above, the Comments widget can be used for open discussions on a Page. For example, you can create a post in a Channel encouraging users to participate in a specific discussion and then present that discussion on a Page. In this case, whatever content that exists on the post does not matter other than the topic which is up for discussion. Since this topic will not be visible in the widget, you can copy-paste it as a widget header as seen in the example below.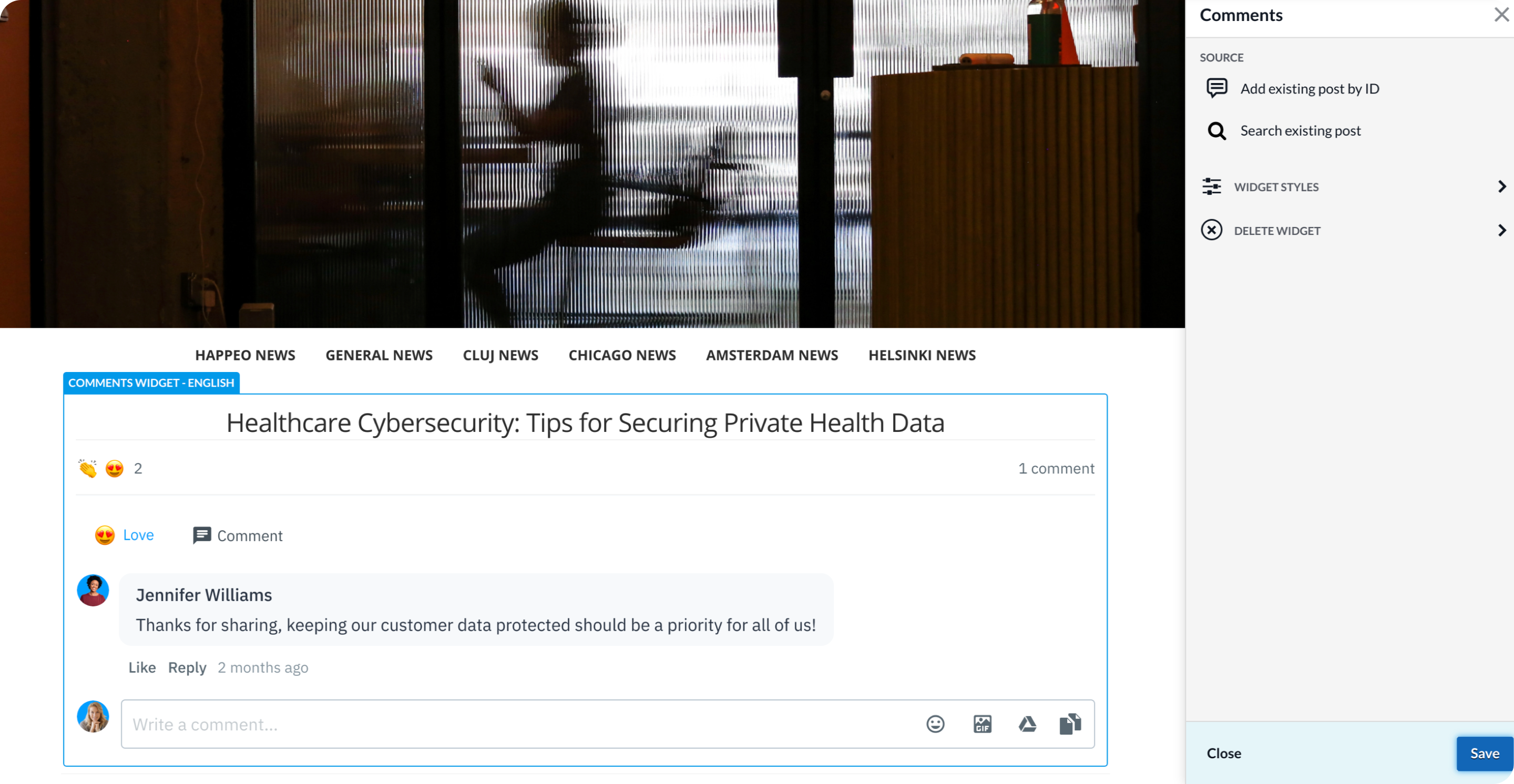 Comments Widget options
Add existing post by ID: You can add the post ID here. The post ID can be found by:

Clicking on the three dots next to the post
Select View post
The ID can be found in the post URL at the end, as seen in the example on the right

Search existing post: This allows you to search for a post using terms from the title or body text