This article aims to provide information about what a File list widget is and what it is used for.
What does it do?
The File list widget allows you to add a list of Drive and OneDrive files and folders.
This widget is great for when you want to provide easy and quick access to specific content.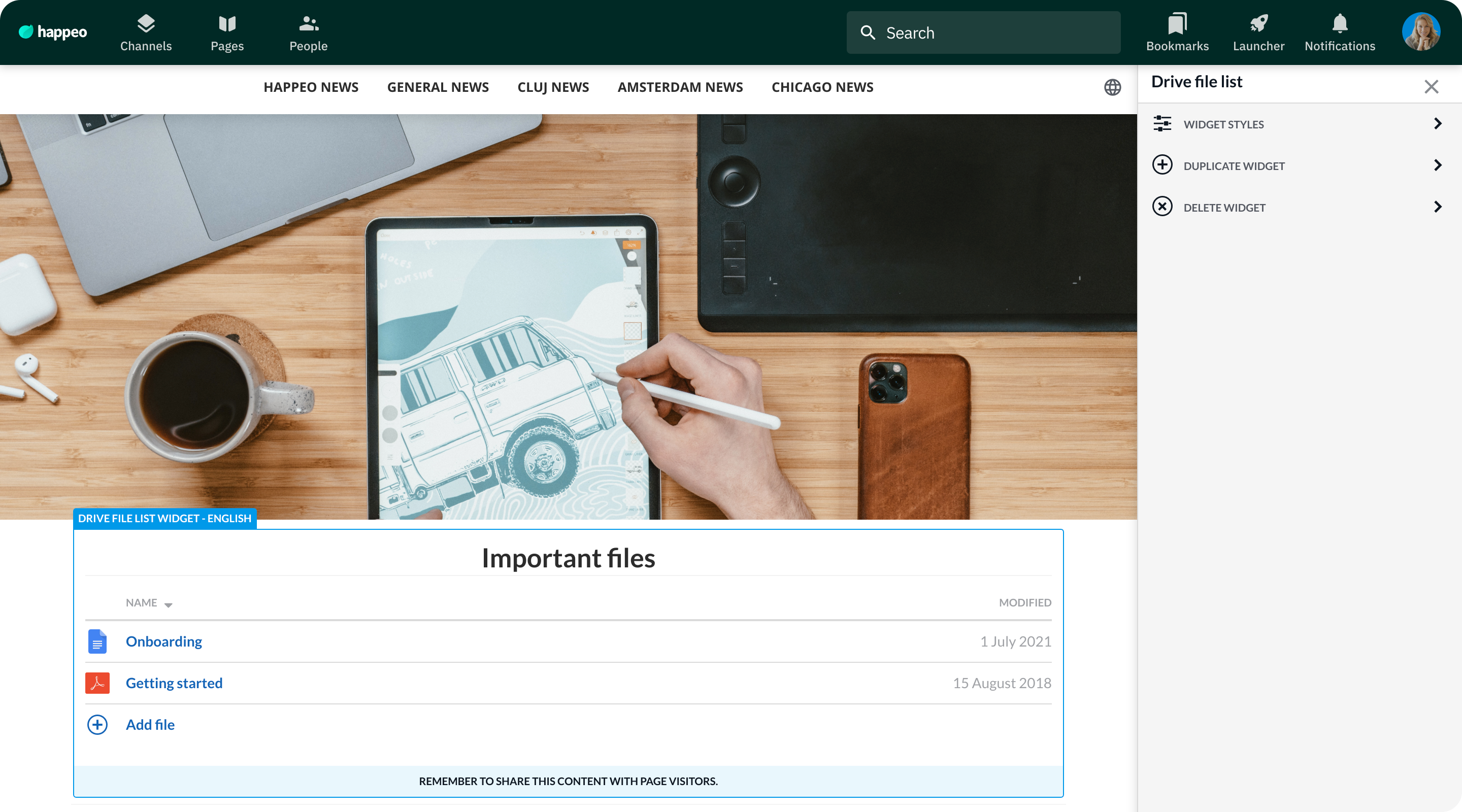 File List Widget options
Add file: Opens a window that allows you to choose any file or folder to display in the file list