Here, you will can about the Recent Files Widget and its use cases.


What does it do?
The Recent Files Widget will display a list of files that the user has recently used. This list is personalized to the user viewing the Page.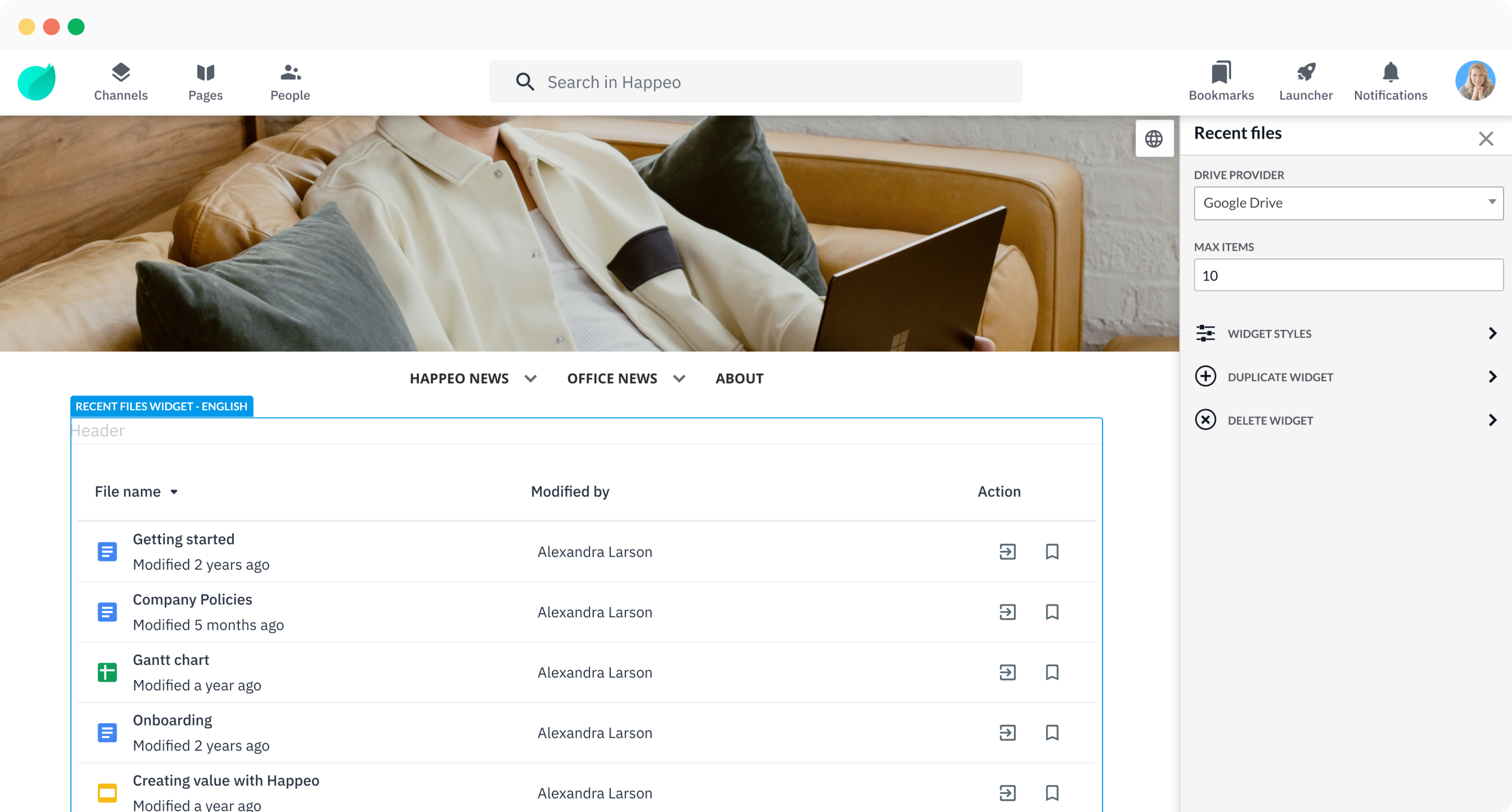 Recent Files Widget options
Drive provider: Google Drive or OneDrive
Max items: Set the maximum number of files displayed to the user before they need to click "show all".
Recent Files Widget features
Bookmarking files
Opening the files in their native location