In this article, you can read about the Form Widget and its use cases.
What does the Form Widget do?
Embed any drive form into a Page via the Form Widget. This allows the same functionality as the Document Widget which enables users to complete Google Forms directly from the Page.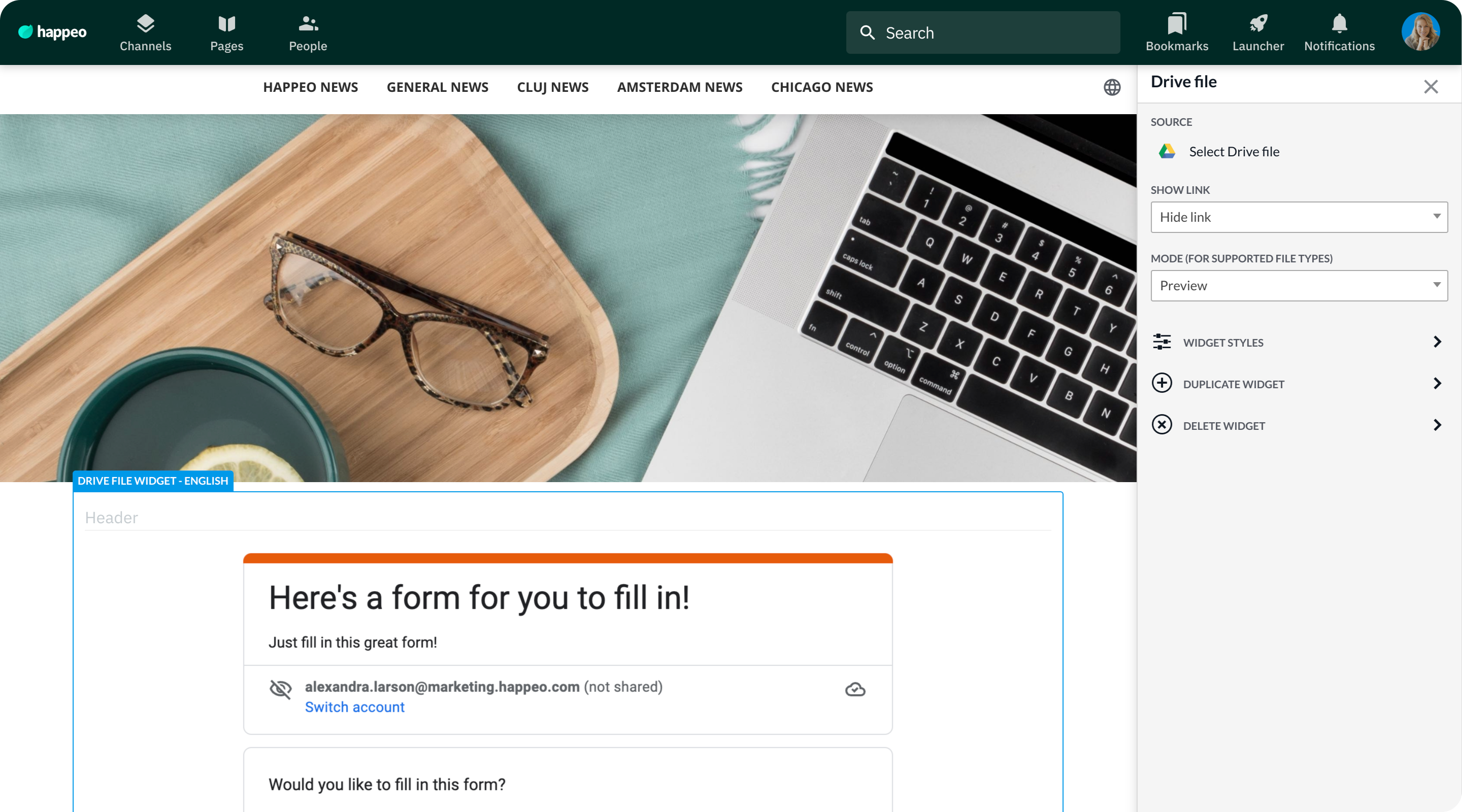 Form Widget options
Select drive file: Opens a drive window that allows you to select any form that is stored in Drive
Show link: Choose to show or hide a link to open the file in another window
Mode: Make document preview only or editable directly within Happeo