This article aims to inform you about what an Organization Chart Widget is and what it is used for.

What does it do?
The Organization Chart Widget allows you to add an organization chart on a Page based on your Google directory.
This Widget is great when you want to display your employees or colleagues and their team - or perhaps your entire organization.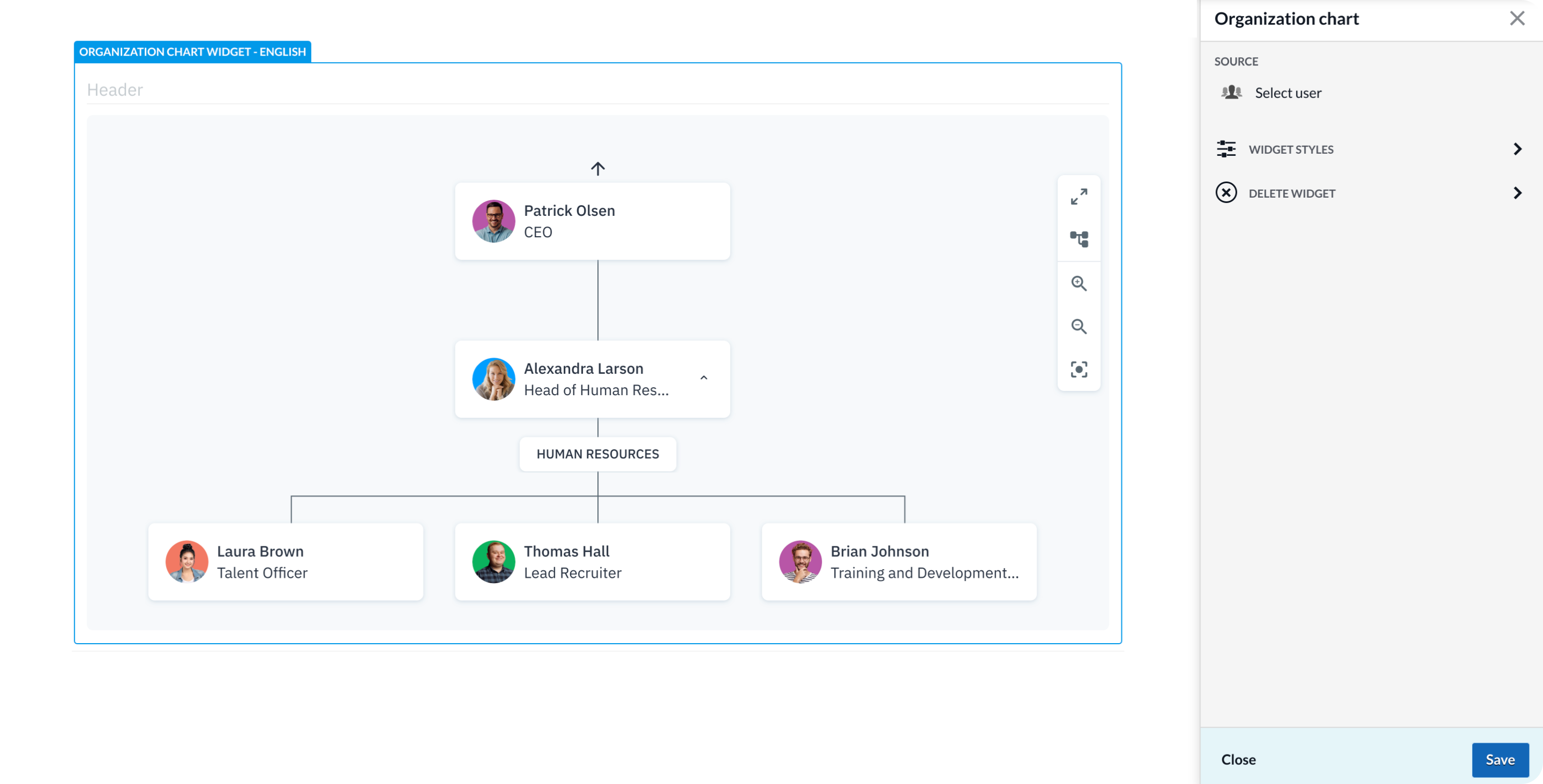 Organization Chart Widget options
Select user: Choose the user that you would like the organization chart to be focused on
You can drag at the end of an org chart to make it smaller or larger