This article provides information about what a Single Post Widget is and what it is used for.

What does it do?
The Single Post Widget allows you to link a single Post to a Page.
An example of a use case for this widget is when you want to present a Post from a Channel onto your Page, perhaps to bring more attention to it, spread its visibility, and/or encourage users to interact with it (e.g. liking, commenting, bookmarking, etc.).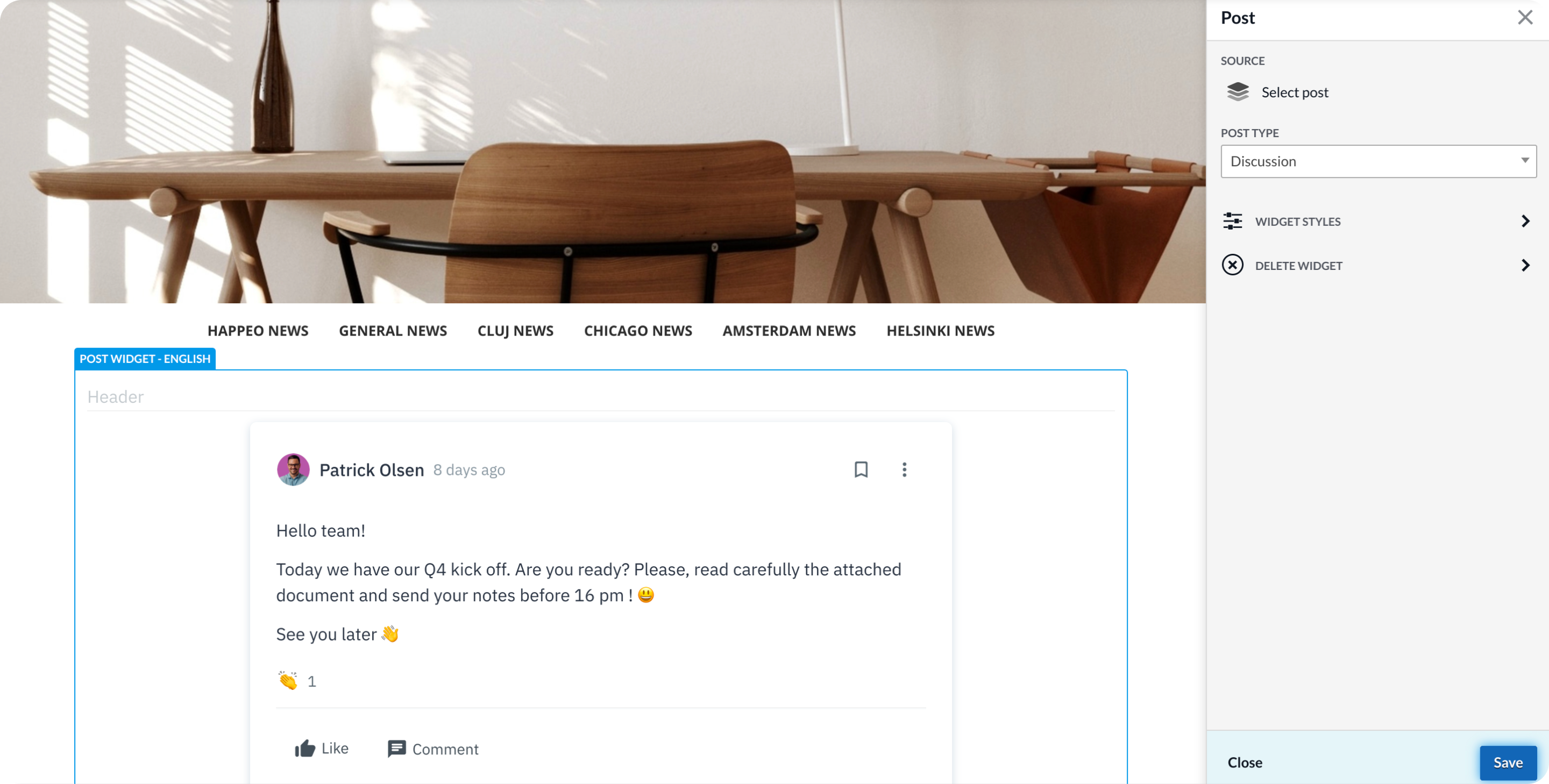 Single Post Widget options
Select Post: Select Post by the Post ID. The post ID can be found by:

Clicking on the three dots next to the Post
Select View Post
The ID can be found in the Post URL at the end, as seen in the example on the right

Post type: Pick a layout type for the preset options. Discussion and news