Here, you can read about what a Pages feed widget is and what it is used for.

What does it do?
The Pages Feed Widget allows you to connect Page Groups and Pages and allows you to create a feed showing subpage content.
A great use case for this is when you wish to show information from different Pages on a Page.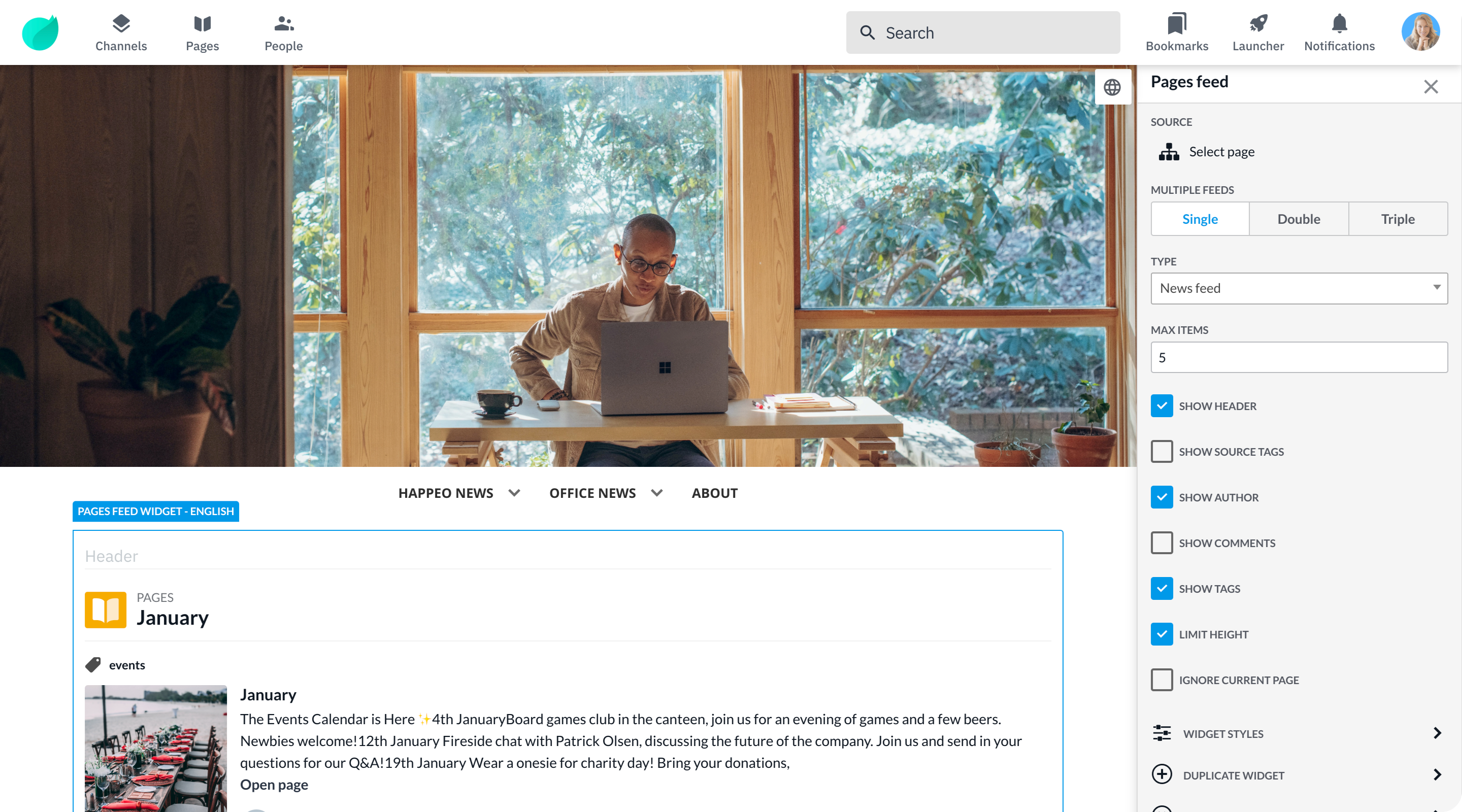 Pages Feed Widget options
Select page: Choose a Page Group for the Widget
Multiple feeds: Decide on one, two, or three feeds. If you have more than one feed the additional feeds will show as a tab
Type: Pick the layout type for the preset options: News feed, blog feed, medium, tiny, carousel, banner, or mix
The following options depend on the type of layout you pick
Max items: Choose the max number of items in the feed
Show source: Hide or show the title of the Page Group
Show source tags: Hide or show the Page category icon
Show author: Hide or show the author of the Page alongside the Page preview
Show comments: Hide or show comments from Pages
Show tags: Hide or show Page hashtags
Limit height: Limit the height of items in the feed