Break down silos by integrating Happeo with Google Chat.


Happeo Google Chat Bot helps you to show Happeo content in Google Chatrooms. Google Chat Bot requires 3 things to work (in order):
Google administrators need to allow the installation of bots (more specifically the Happeo Google Chat bot) in Google Chatrooms

For more information regarding the steps that need to be taken, please visit this article from Google

Happeo administrators need to enable the Google Chat Bot integration
Channel owners/editors need to connect a Google Chatroom with the Happeo Channel of their choice
Enabling the Google Chat integration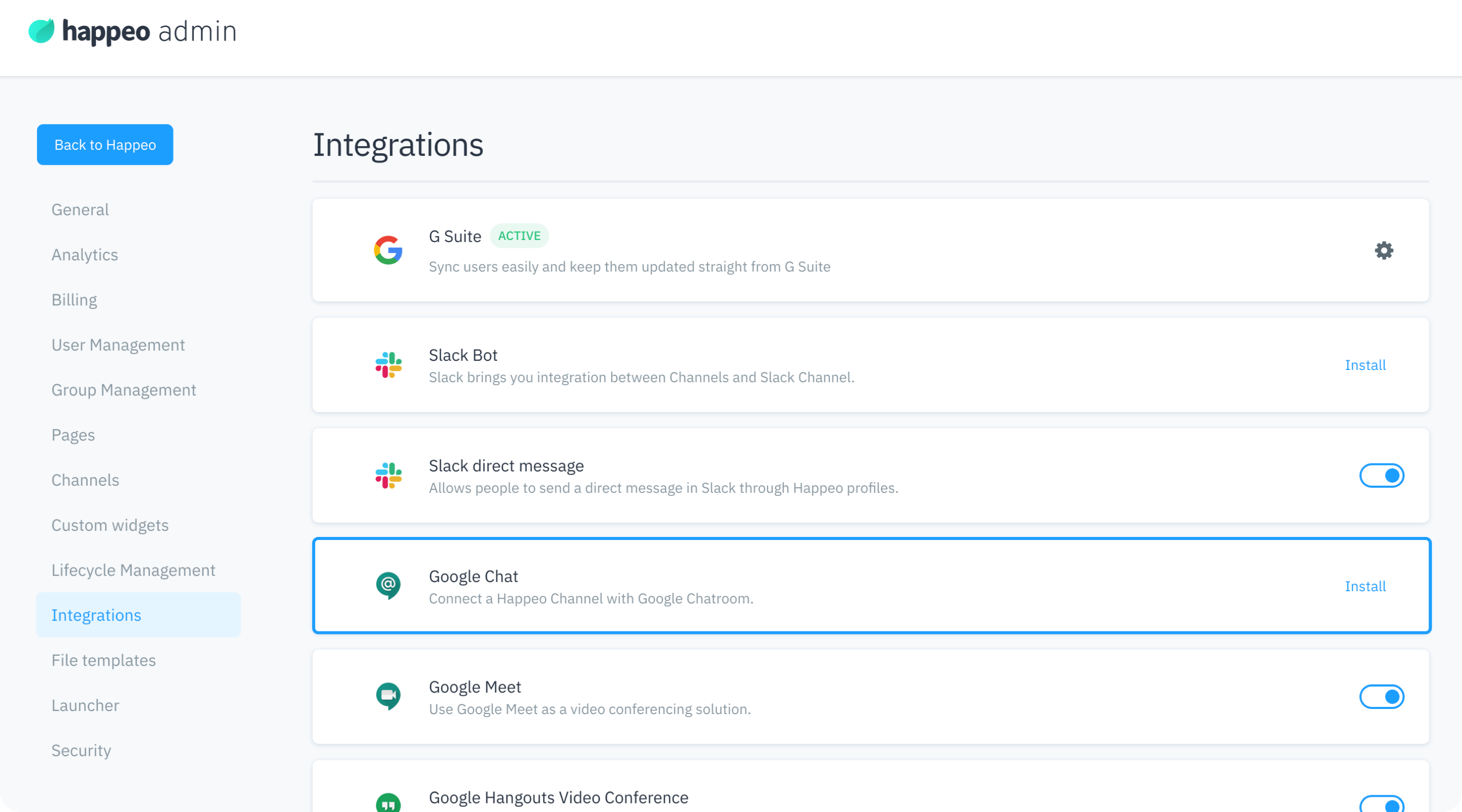 To enable the Google Chat integration in your organization, you'll need to be a Happeo admin and a Google Admin.
Please note that you should do this step after you've allowed the installation of the Happeo Google Chat Bot in Google.
Open up the Admin panel > Integrations
Click the enable toggle
Follow the instructions
Enabling the Google Chat integration to a Channel
To enable the Google Chat integration to a Happeo Channel, you'll need to have Happeo Channel owner/editor permissions.
Open up a Google Chat chatroom and add Happeo Chat bot to it. You can find how to install an app in Google Chat here
Open a Happeo Channel and go to its Channel settings. You will be able to see Google Chat under integrations
A command will be displayed there. You can copy and paste it to the Google Chat Chatroom you wish to connect to
Follow the link that appears in the Chatroom and that's it!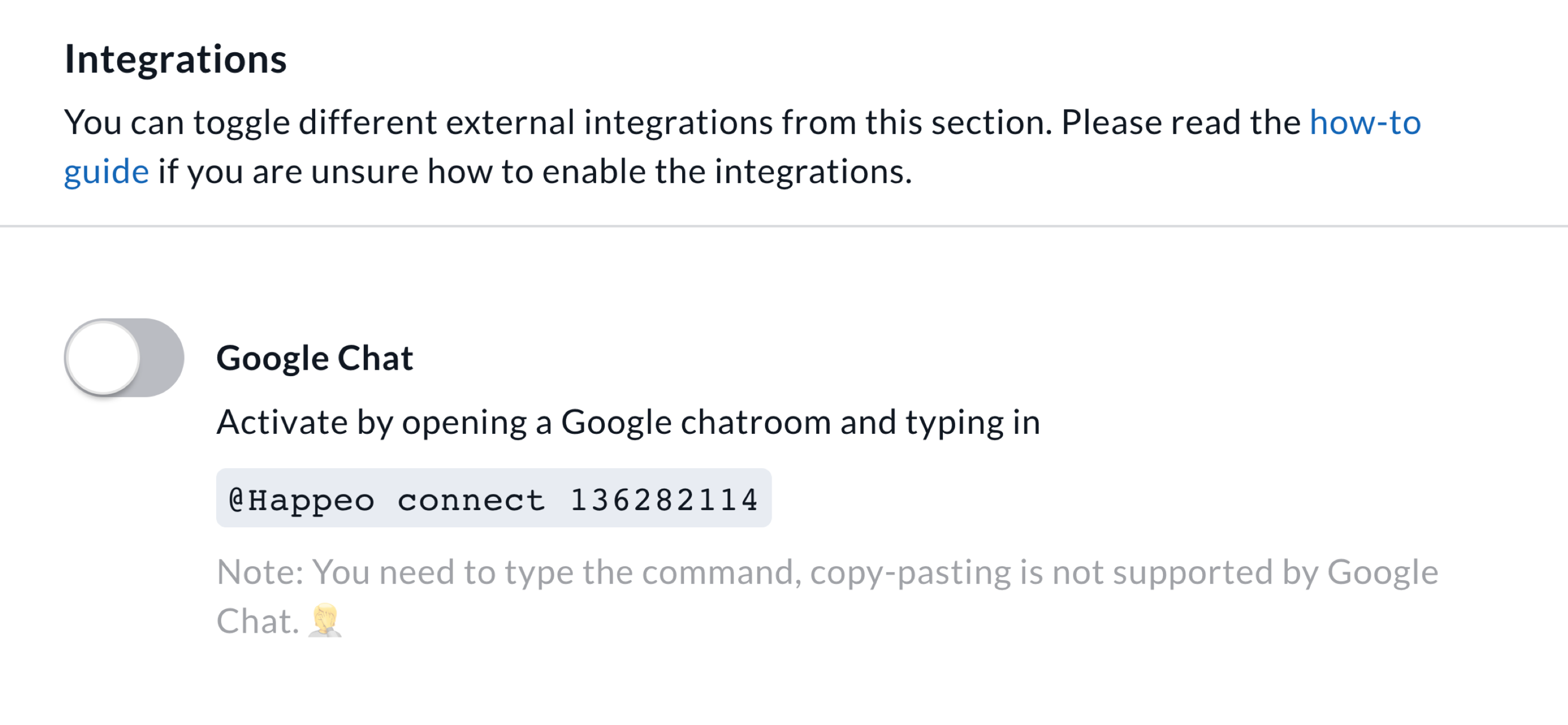 Troubleshooting
If you receive an error when you attempt to integrate Google Chat Bot, please contact our support team and provide them with the following information:
The Channel URL(s) to which you are attempting to add the integration to
A HAR file of the issue occurring
A screenshot of the error message
Exact knowledge of when the error message appears
The number of users it is affecting