In this article, you can find information about how to share a Page Group with other users.
Some information about Page Groups
When you create a new Page Group, only you (the Page Owner) and the platform Admins will be able to view it. To make it visible to others you will need to share it.
Sharing a Page Group happens by sharing directly with users, sharing with groups, or publishing to the whole organization.
How to share a Page Group
To share a Page Group, you can:
Navigate to a Page Group
Select the edit icon at the top-right corner
Select Page Group Settings (stack of papers icon) from the right-hand navigation
From there you can see the Share Page Group option

By clicking this, a new panel will appear where you can add users or groups to the Page Group or share with an organization
When you have the Page Group selected, sharing it with Editors or Viewers will give the users editing and / or viewing rights to all Pages within the Page Group

If, however, you would like to share a specific Page within a Page Group with particular Users / Groups, there is a specific process you need to follow:

To provide individual Page permissions from a Page Group, you must first give access to all Pages within a Page Group
From there, you can select the Pages to which you do not want a user to have access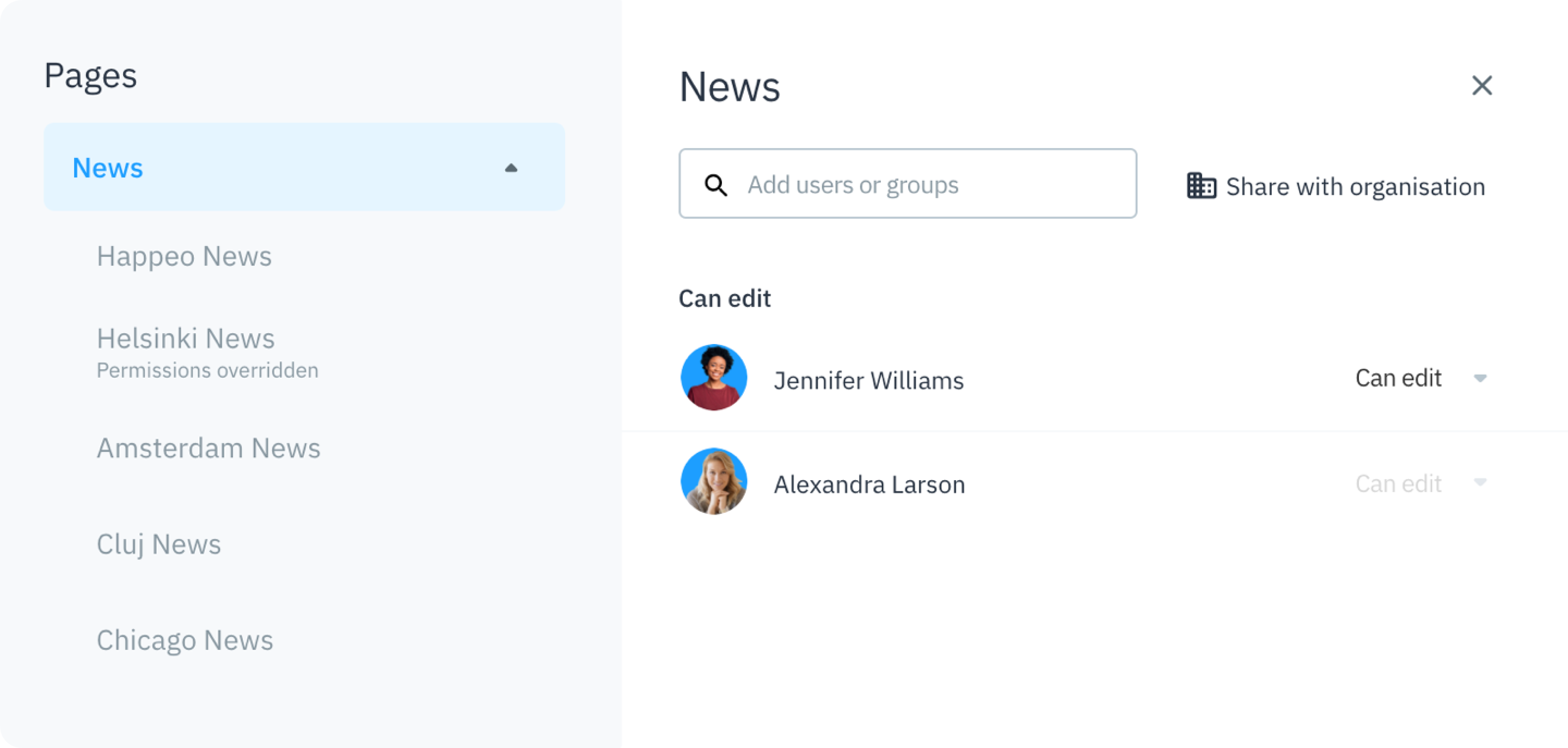 To learn more about Page-level permissions, you can view our article regarding the topic.
Additionally, only Page Owners, Editors, Authors, and Admins can see unpublished Pages. For Editors and Authors, these users can only see the unpublished Pages they have been given access to / created.