In this article, you can read about how to manage Pages as an admin and / or editor.
How can Admins manage Pages?
Happeo admins can manage all Pages in a domain from the admin panel Pages section. From the management, admins can do the following:
View all active and archived Pages

Promote/demote Pages as the primary page

Promote/demote Pages as a secondary page

Order Page's navigation within the admin panel

Open Page in edit mode and edit Page

Archive Page

Restore Page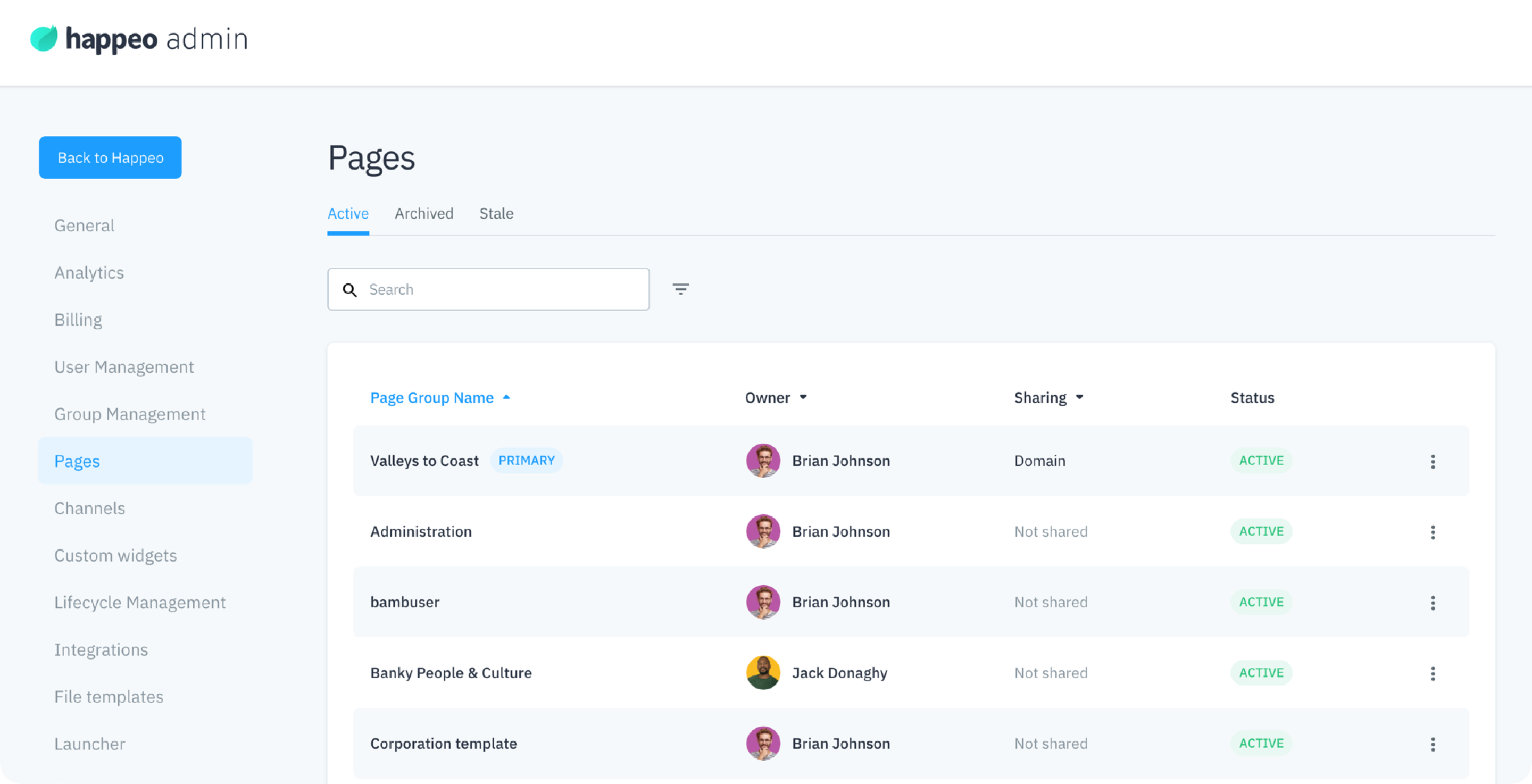 Viewing and filtering
When you open the settings within Pages you can see all active Pages in your domain. Below the Pages title and above the search bar, you can select which kinds of Pages you want to see (active, archived, and stale).

To read more about Lifecycle Management, please see this article for more information.
Pages sharing status
Every Page has a sharing status of either restricted, domain shared, or not shared. Restricted means that it is shared with specific users but not with the whole domain. Domain shared means that the Page group is shared with the whole domain (with reading rights). Not shared means that the Page group is only accessible by the owner, e.g. it is not shared.
More columns
You can also add or hide columns in the view by clicking the table menu next to the search bar.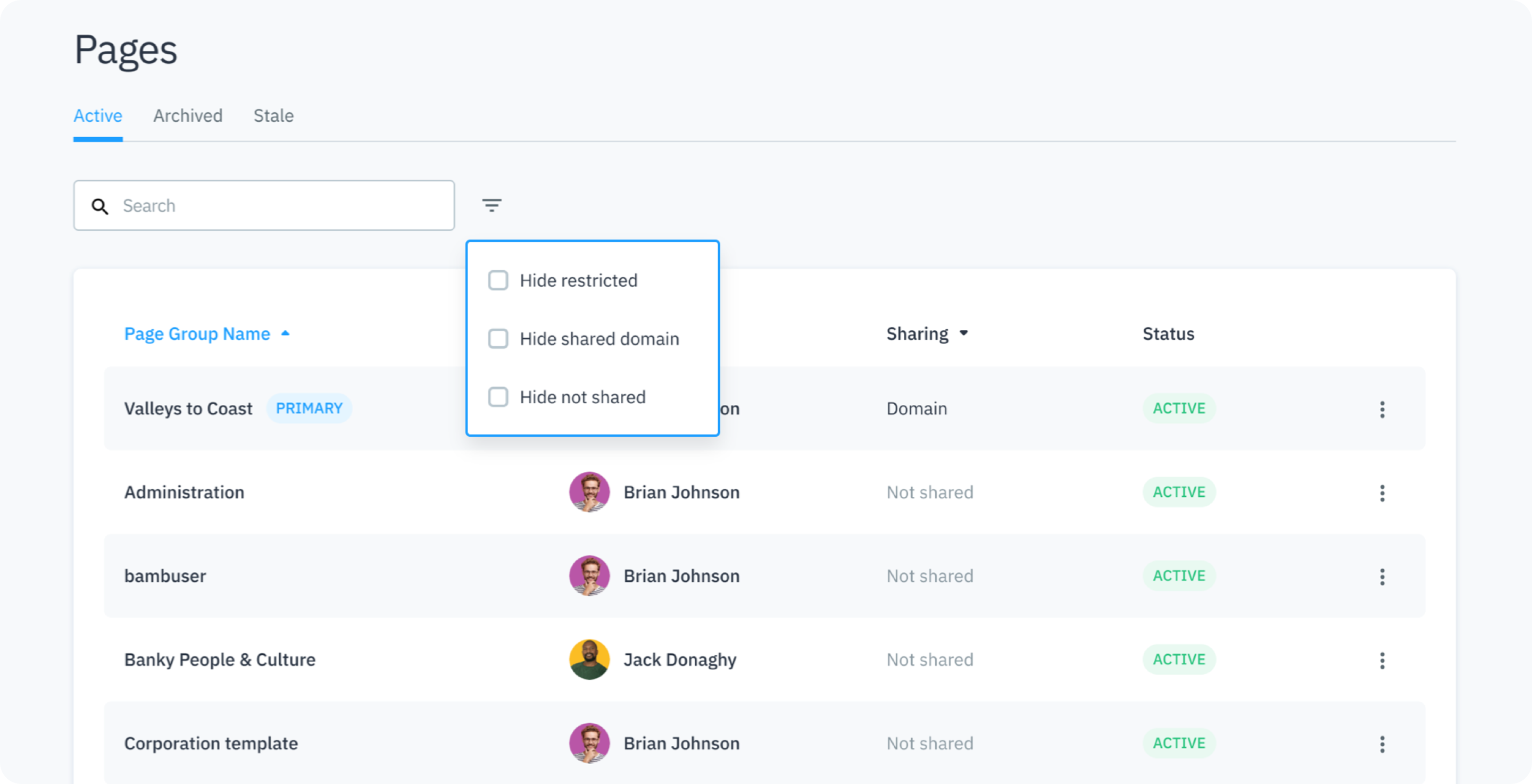 Page controls
A Page can be a Primary or a Secondary page. This can be changed from the three dots next to a specific Page. A domain can have just one Primary page and multiple Secondary pages.
You can read more about the Primary and Secondary pages here.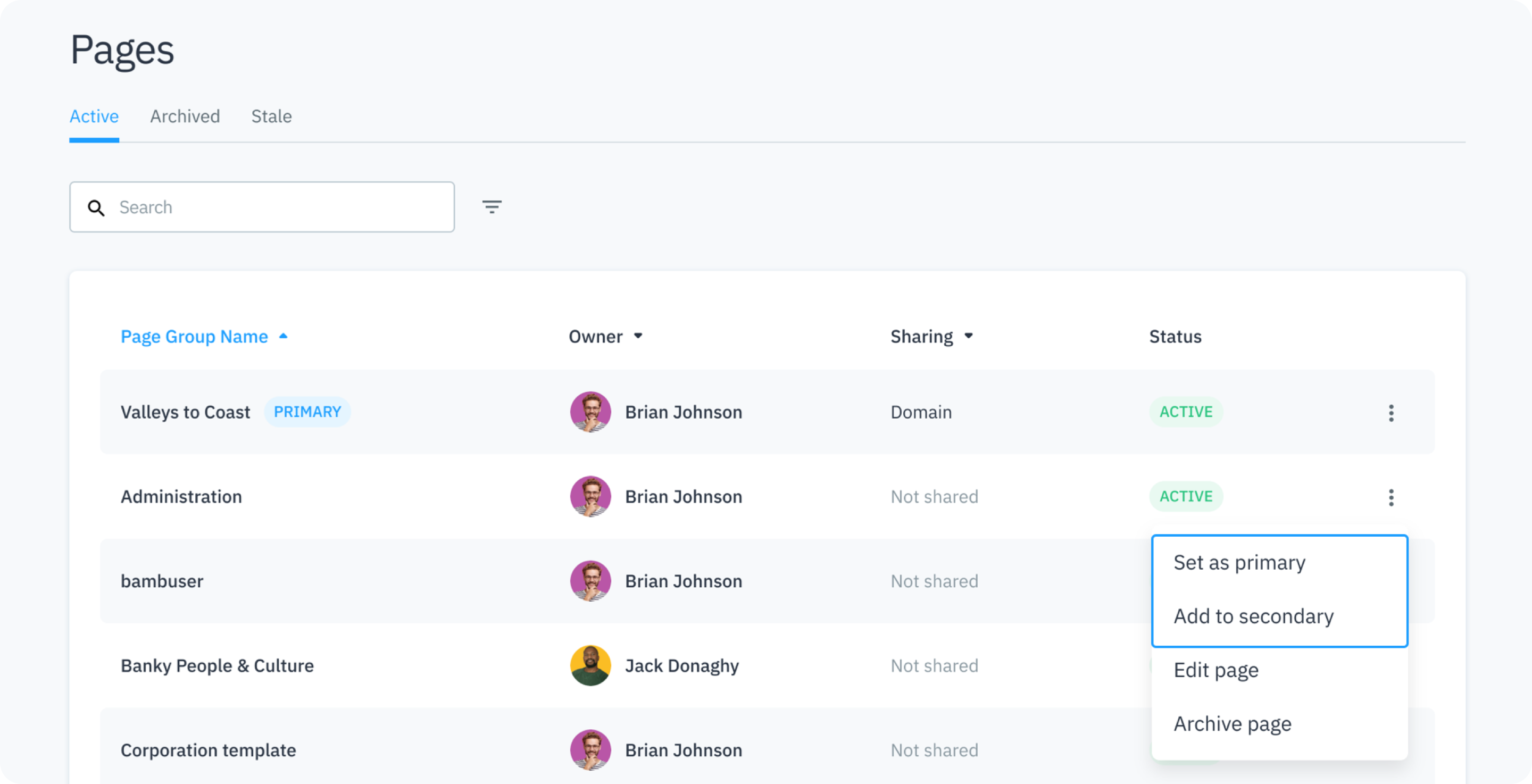 Editing a Page
Admins can enter the Page edit mode for any Page and change it in any way. To do this:
Click on the three dots next to the Page within the Pages admin panel

Select

Edit page

This will also automatically turn on the Admin mode.
Admins can modify the Page content, styles, sharing settings, etc.