In this article, you can learn how to view a Page's history and how to revert to earlier Page versions.
What does the page history consist of and where can it be found?
A Page's history includes previous versions of a Page within a Page group. These versions are created every time you save changes to a particular Page.
To find a Page's history:
Navigate to a Page you want to view the history of
Click the edit symbol at the top right of the Page
Scroll down the Page Settings menu
Click Page history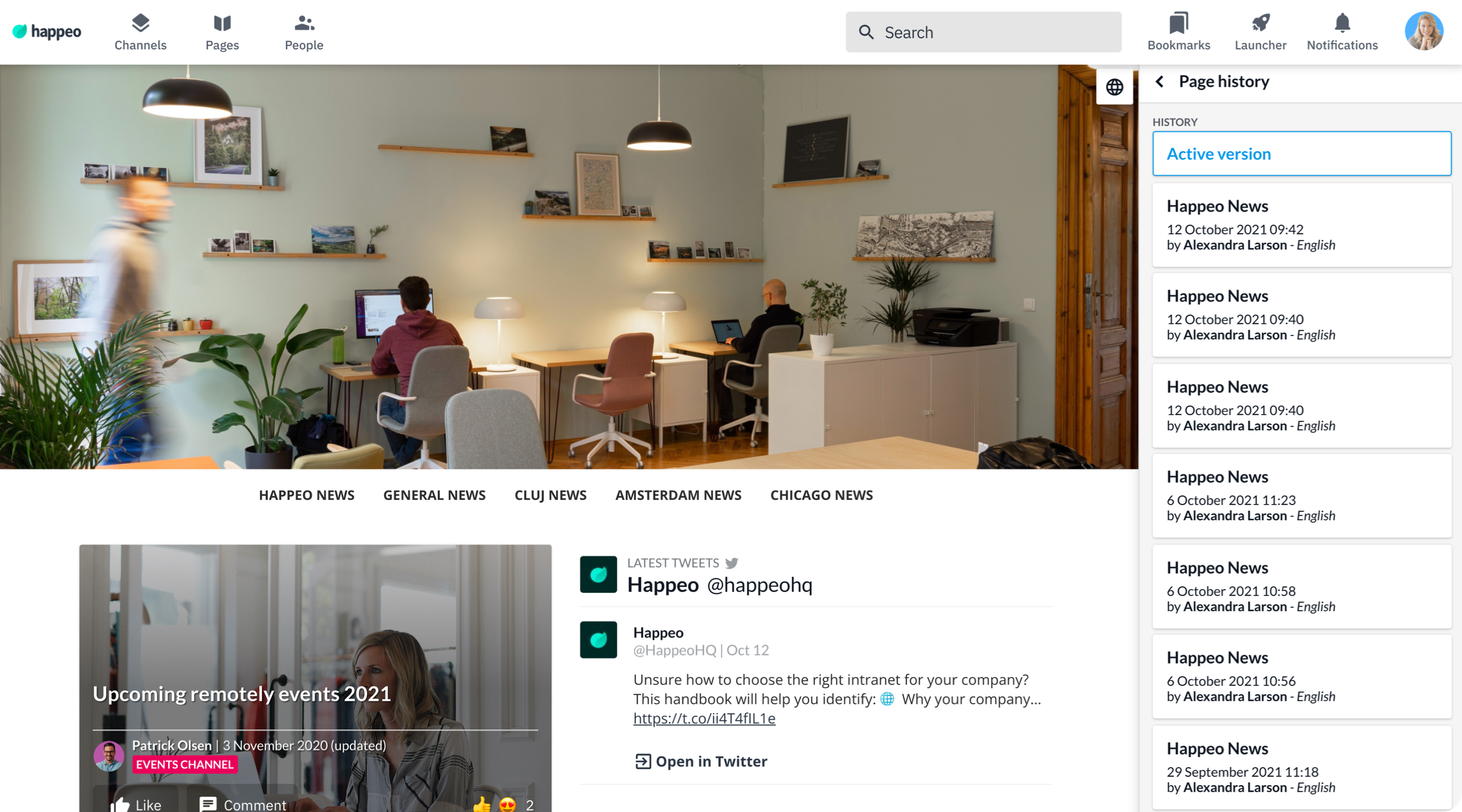 The active page version will be highlighted, as seen in the image above. Below the active version, you can find:
All the previous versions of the Page
By whom they were saved
The date and time they were saved
You can also view how previous versions looked by selecting them in the Page history drop-down.
How to revert to an earlier Page version
To revert to a previous Page version:
Navigate to a Page you want to view the history of
Click the edit symbol at the top right of the Page
Scroll down the Page Settings menu
Click Page history
Click the version you wish to restore
Click the Revert button