This article aims to explain what a User card widget is and what it is used for.

What is it?
The User card widget is used to display a person's User card information on a Page. User card information includes their job title, department, phone number, schedule, etc.
A great use case for this is to provide quick presentations of specific people within your organization.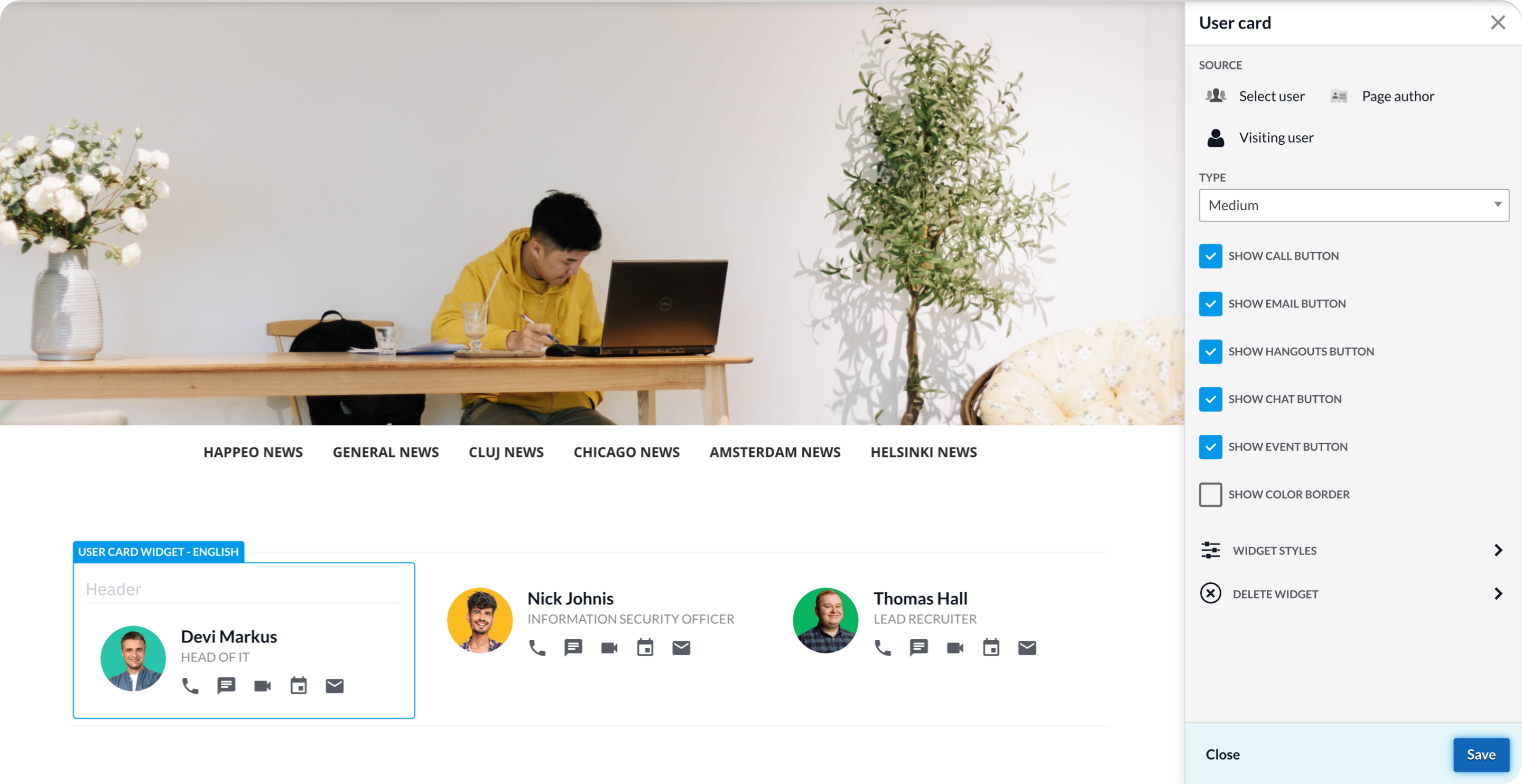 User Card Widget options
Select user: Find a specific user for the user card
Page author: Automatically shows the Page author
Visiting user: Shows the user card of the user visiting the Page
Type: Choose the size of the card: small, medium, and massive
Show call button: Choose if the call button is visible in the user card
Show email button: Choose if the email button is visible in the user card
Show chat button: Choose if the chat button is visible in the user card
Show event button: Choose if the event button is visible in the user card
Show color border: Choose if the color border is visible in the user card