This article aims to inform you how to post on behalf of your colleagues and save drafts of a Post or collaborate on Posts.

Introduction
In Happeo, you have the possibility of posting on behalf of a colleague. In this article, you can find instructions on how to allow posting rights for other users and how you can request such rights from other users.
Where to find posting permissions options?
You can find the posting permissions section if you:
Click on your avatar in the top right corner of the platform
Click User settings
Click Posting permissions from the menu at the top-right of the page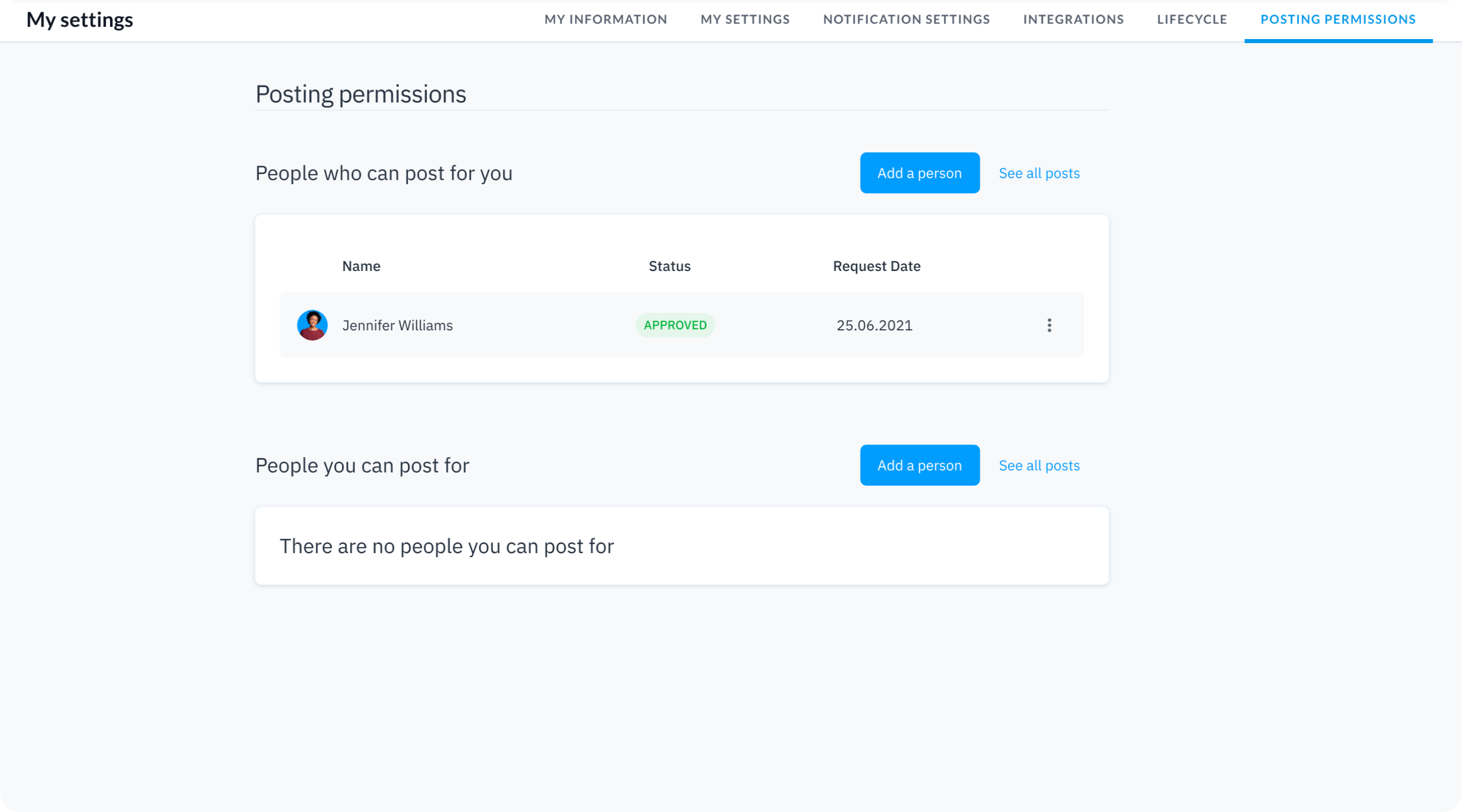 How to give permission to post
The first option allows you to grant permission to colleagues to post on your behalf. To grant permission:
Click the Add a Person button
In the search bar, type the name of the colleague of your choice
After selecting the colleague you want to grant permission to, click Confirm

This screen will reflect the people you have given permission to (approved) and the date the permission had been granted

By clicking the three dots next to a user, you can remove them from the list and withdraw permission to post on your behalf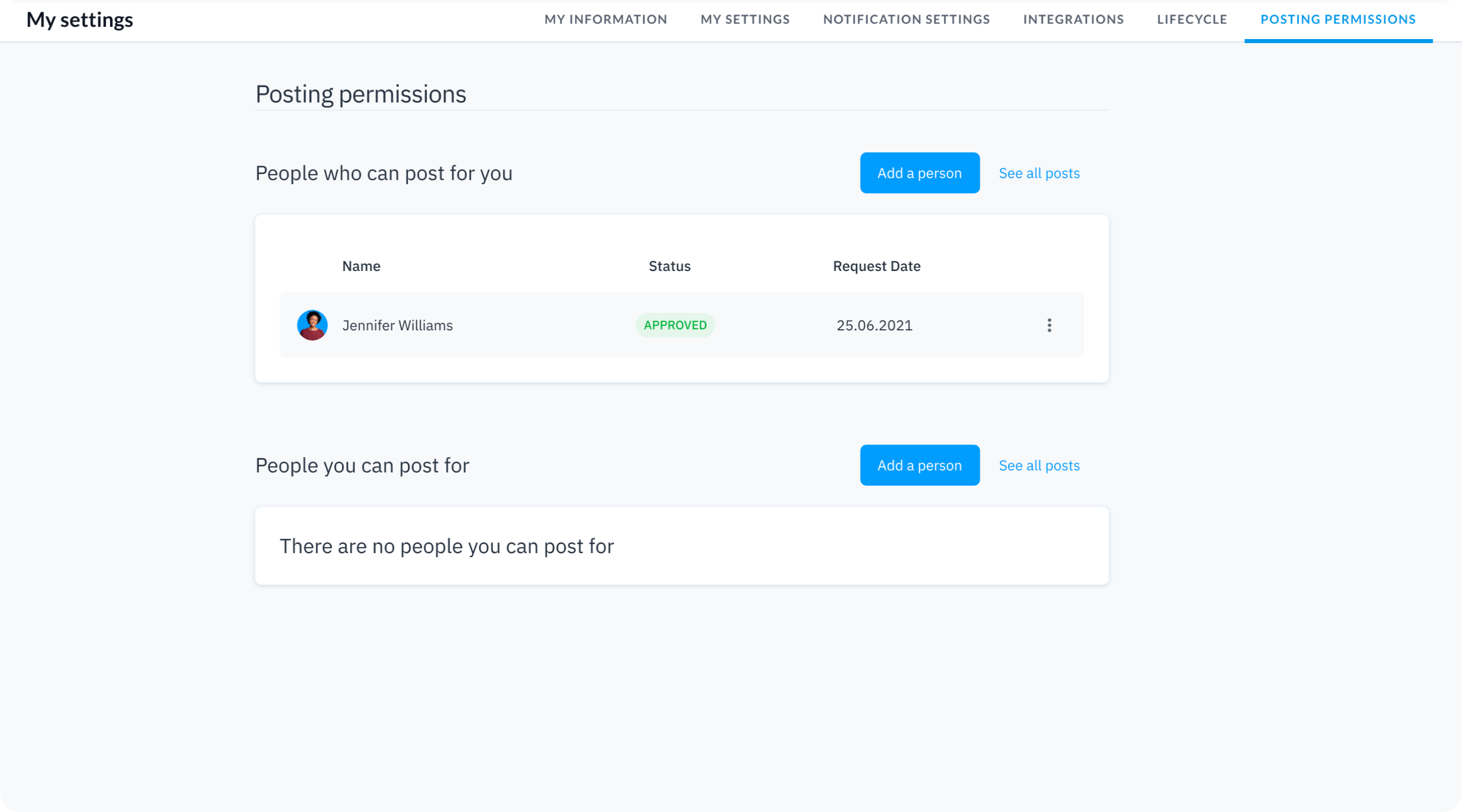 Another benefit of this function is that it shows you the people who have posted to Channels on your behalf.
To see this, click See all posts next to the Add a person button.
How to request posting permissions
The second panel enables you to request permission to post on behalf of someone else in your organization. The function works similarly to granting permissions.
Start by:
Clicking the blue button to request permission
This should prompt a search bar to pop up on the screen where you can type in the person's name you want to request to post on behalf of
When you have selected the right colleague, click Request

This sends the person a notification to approve your request for posting
Under status, you can see if your request is Pending, Requested, or Approved by the person.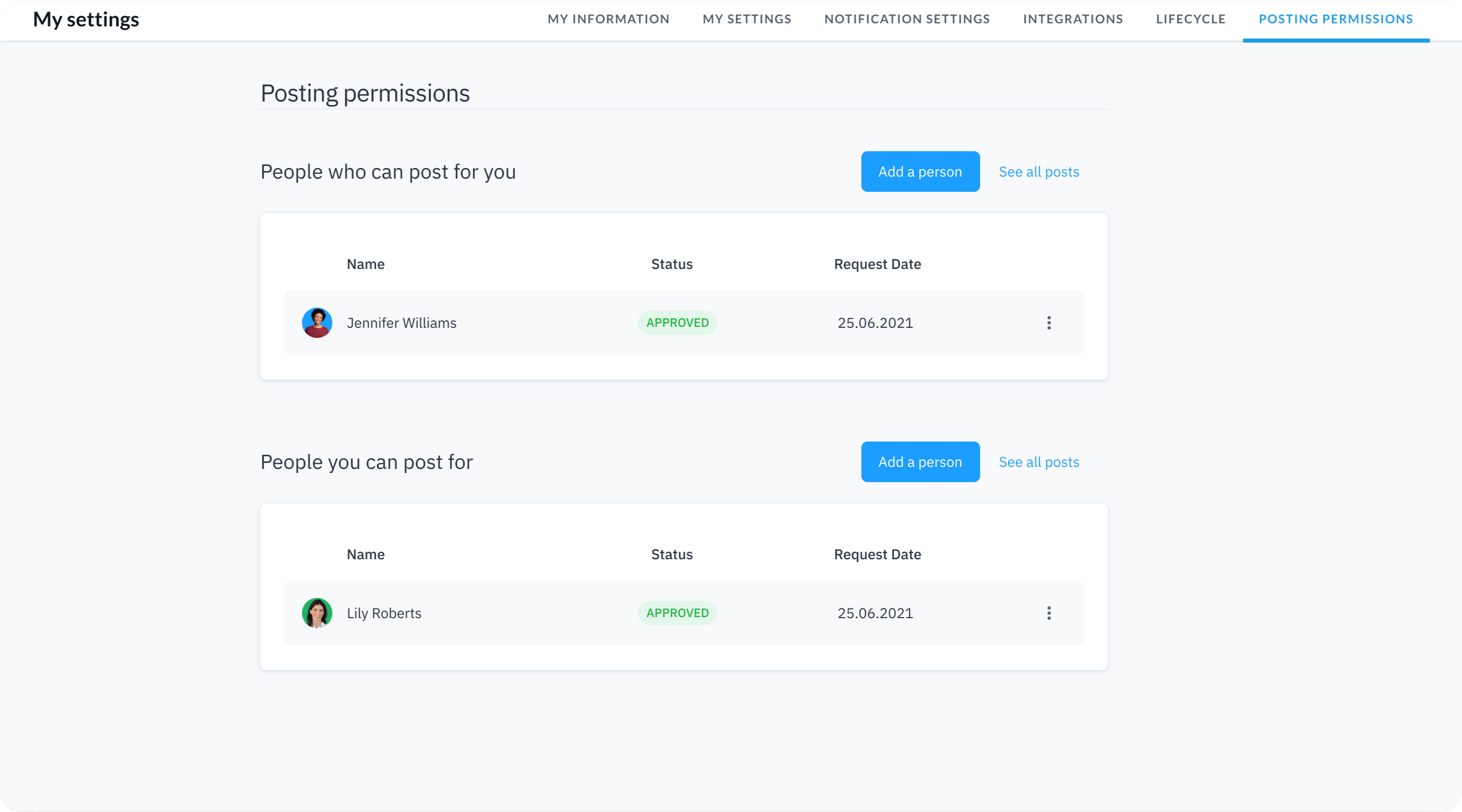 A benefit of the function is that it enables you to see which Channels you have created posts on behalf of someone else.
To see this, click See all posts next to the Request Permission button.
The request will show up on the other person's account settings under Posting Permission in the User Settings (the same place where the request has been sent by you).
By clicking the tick, you can accept the request for posting and by clicking the X you can reject it.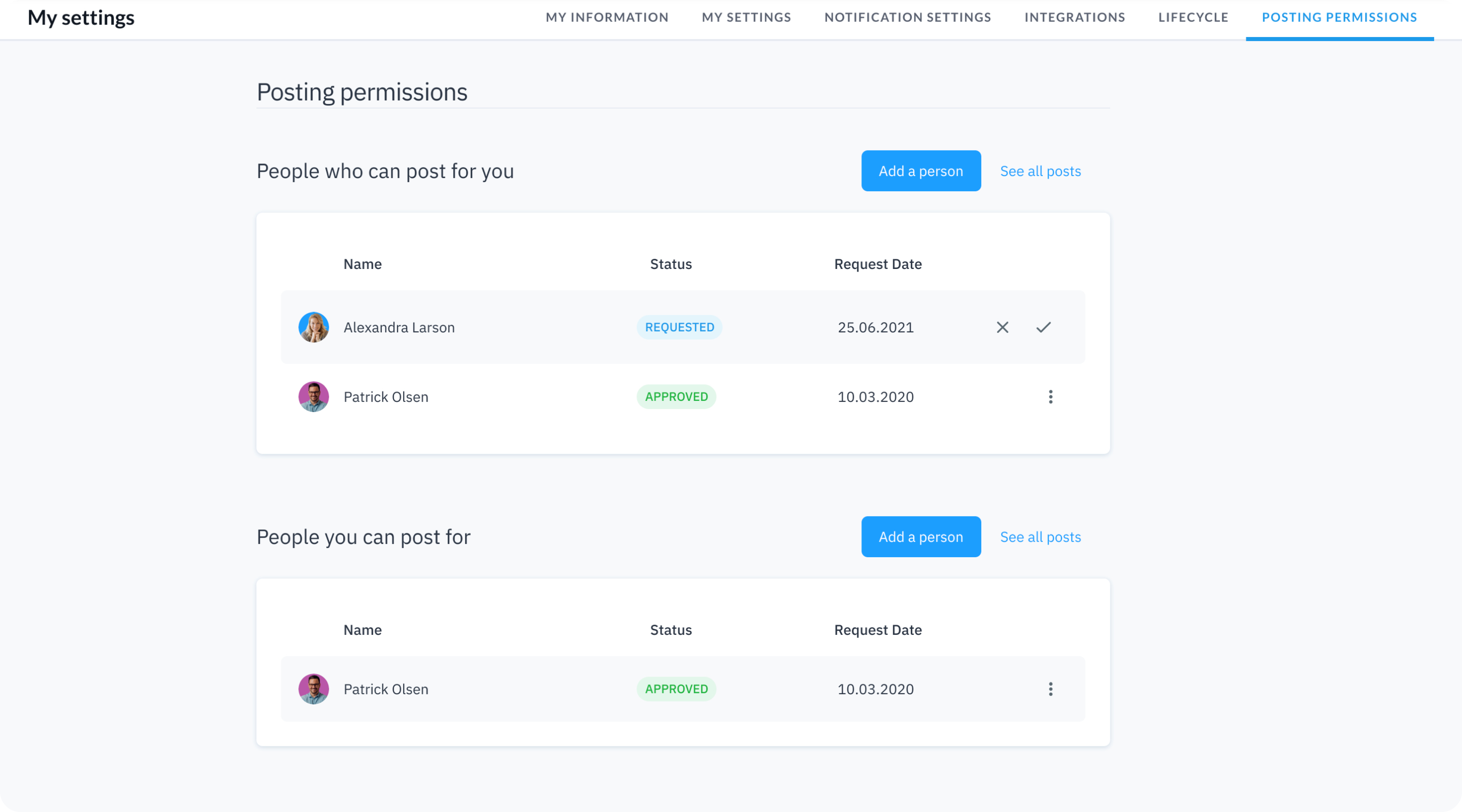 What does posting on behalf of someone look like on a Channel?
When you open up a Channel and start writing a Post, next to your avatar, a small arrow will show up. By clicking the arrow, you will be able to choose under whose name the Post will be published.