In this article, you can learn how to move a Post to review.


The Post review process
Moving a Post to review enables other editors of a Channel to review your Post upon publishing it.
You can find the function if you open up the Post options menu next to the Post button and click on Move to review.

A new window will show up where you can search for people and add them to review the Post and approve it.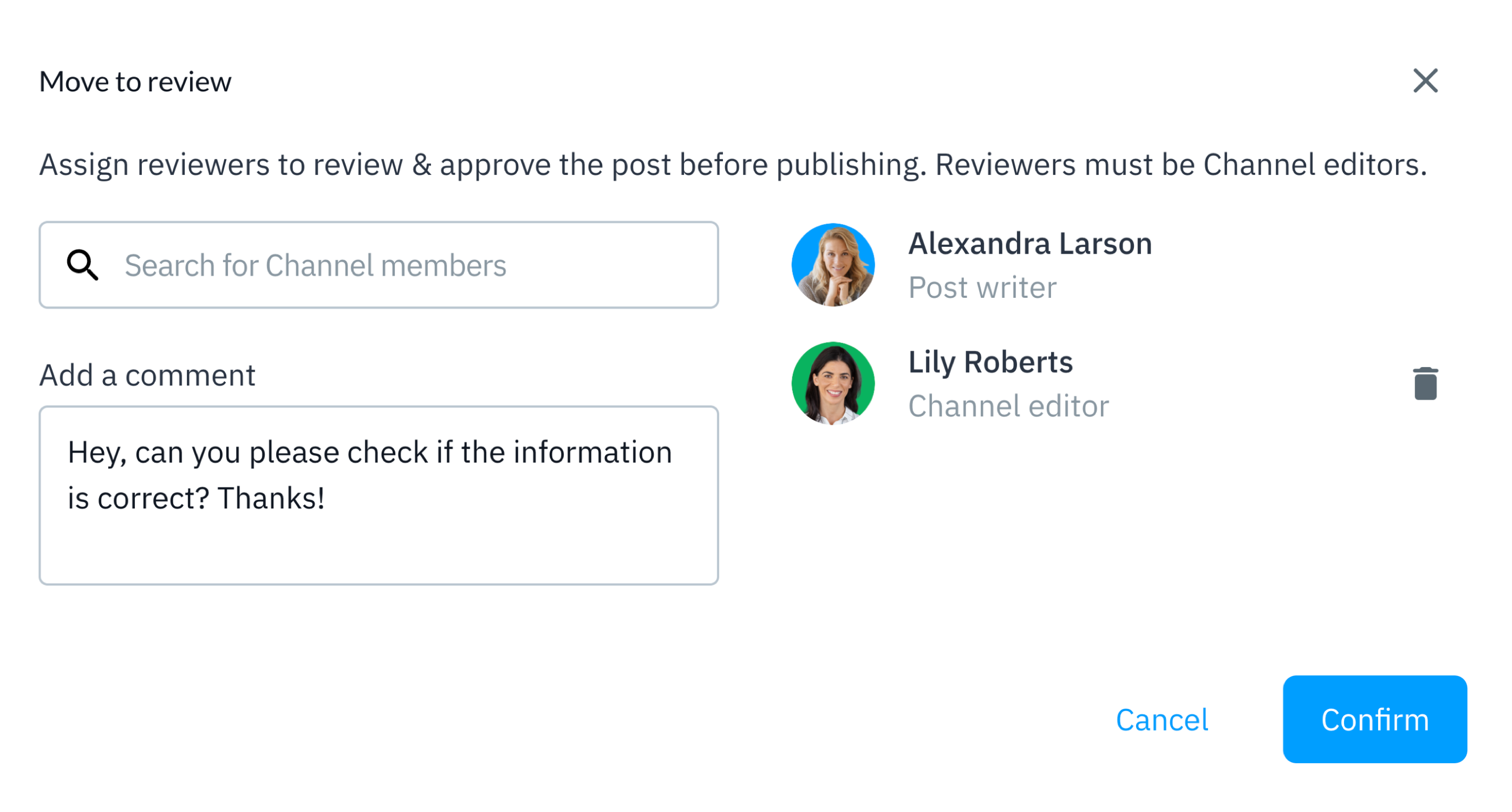 When you have added all the people who should review the Post before posting to the Channel, you can click on Confirm.
The image below shows a representation of what the Post in review looks like for you as the Post owner. You and the reviewer(s) can approve and / or unapprove the Post.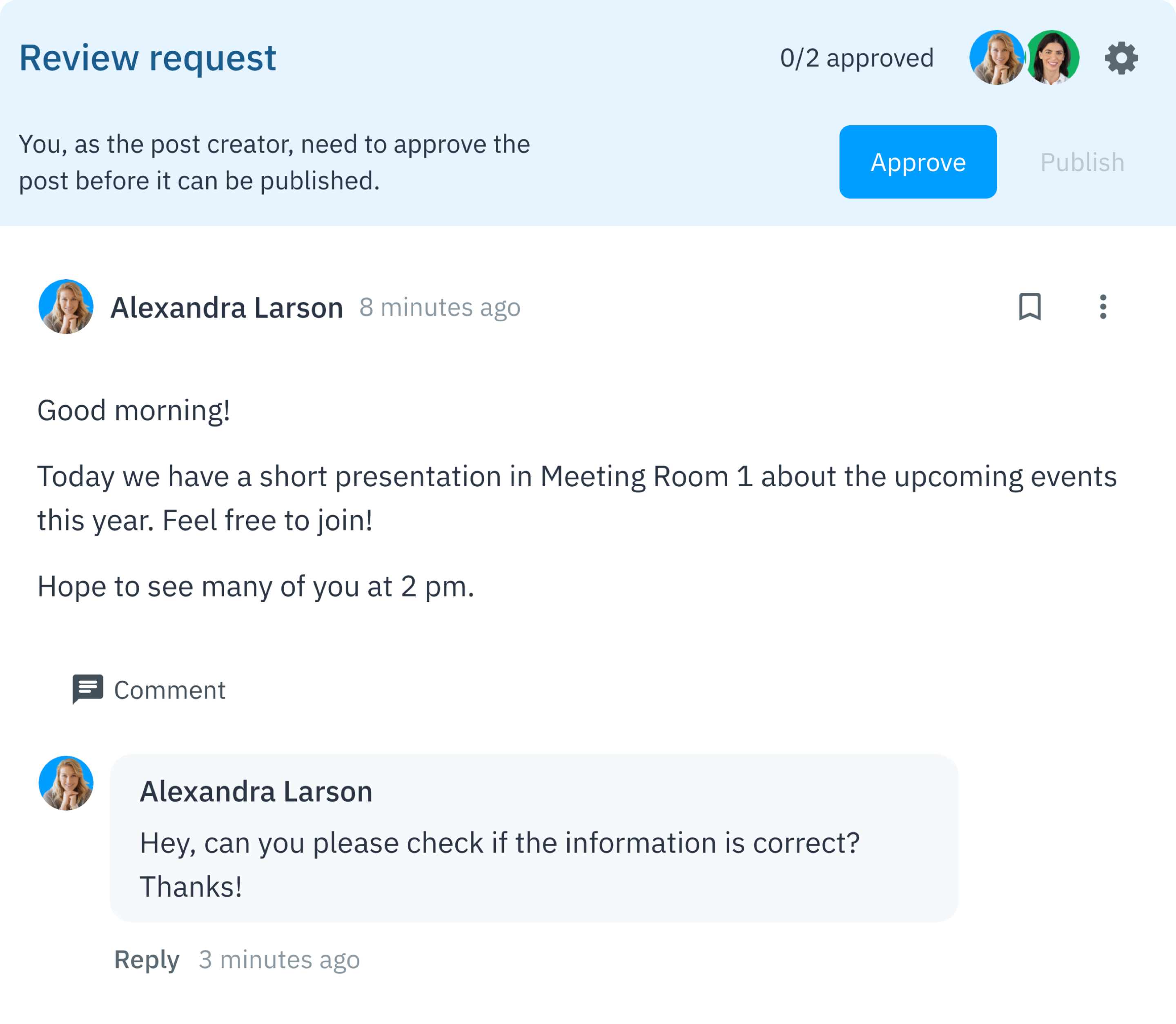 Once all reviewers have approved, either one of the reviewers or the writer of the Post can publish the Post.