Here, you can learn about how to create Articles within Channels.


What are Articles?
Articles make it easy to create rich and beautiful content in Channels. They are designed for long news, blogs, and all types of content that need a rich medium to be expressed properly.
Articles are a bridge between content in Pages and Channels. You have all the same content controls and formatting as you have in Pages and in addition to that, you have easy-to-use image layouts that make any boring Article awesome!
Creating and editing Articles
All users can access Articles. Articles are connected to a Channel and can be created by clicking the Article button in the Post box within a Channel. Articles have an auto-save function, which will save unpublished Articles into your drafts.
Articles are designed to be easy to create and look great. After you have clicked on Create Article, you can:
Add a banner image (recommended 1400 x 500 px)
Write a title and lead text
The banner, title, and lead text will then show in the Post.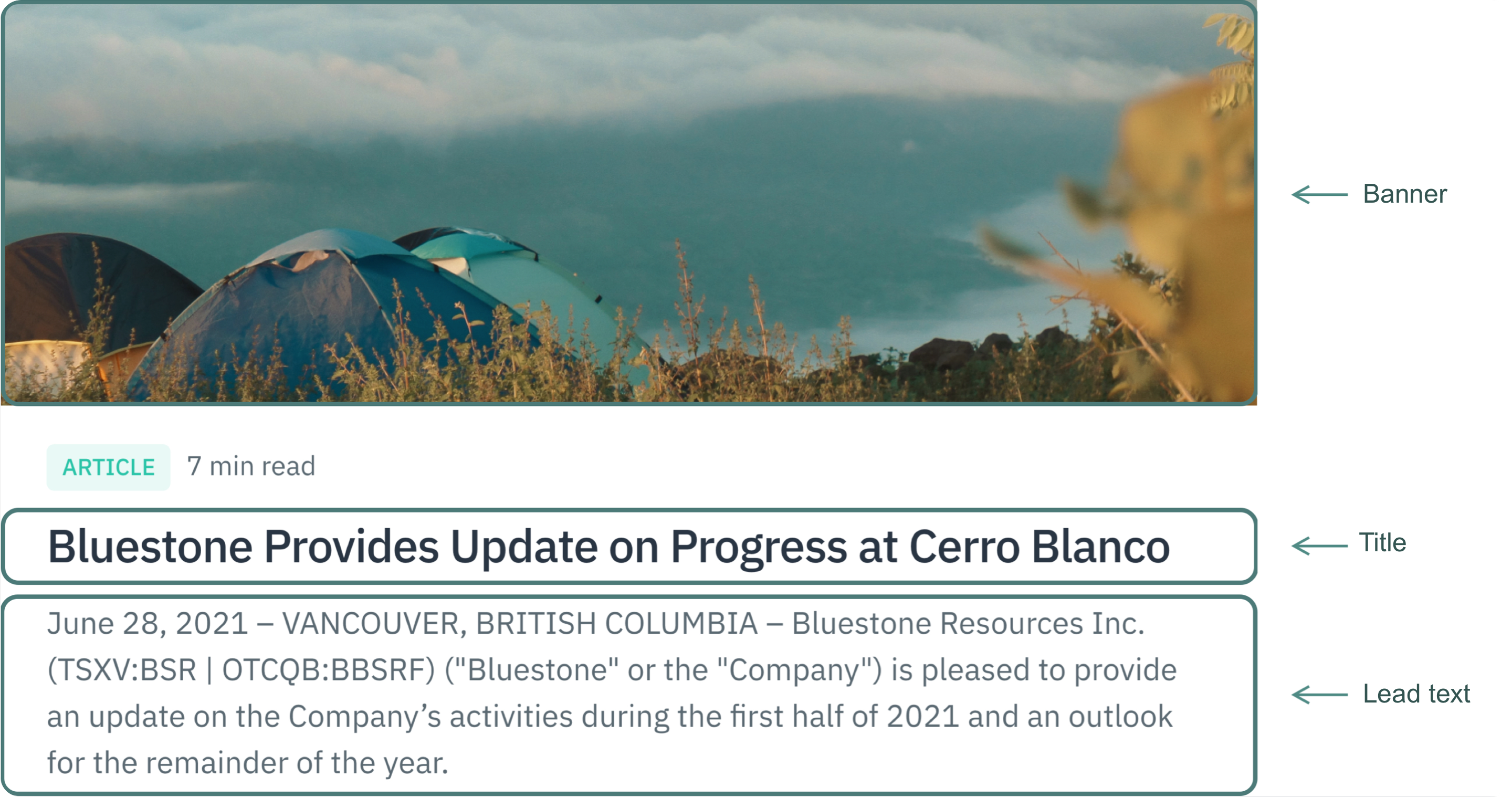 Now you can start writing and adding content.
Once you begin typing, the option to add Google Drive and Microsoft OneDrive files (e.g. images and videos) will appear at the bottom of the Article.
In terms of stylizing the text, you can add:
Images (from your library)
Videos (embed code or URL)
Tables
Bulleted lists
Numbered lists
A horizontal line
Insert code
These options can be found by clicking on an empty space in the body text. A plus sign (quick insert/add) will appear on the left side of your screen.

When you highlight the text, you will be able to customize the text by bolding, italicizing, adding links, etc.

Here's the link (replace the email with your email): https://mail.google.com/mail/u/0/fs=1&tf=cm&source=mailto&to=firstname.lastname@happeo.com
Mentions
You can mention specific Participants of a Channel, Editors (@Editors) all Participants of a Channel (@Channel) within an Article. This is useful when you want to notify users, note their contributions to the Article, etc.
Drafts
Your drafts are a new state of Posts and Articles.
Articles are automatically saved to your drafts as you type. Every draft belongs to a Channel, so you can access that Channel's drafts and shared drafts from the Channel widget panel.
Previewing Articles
Before publishing an Article, you can preview the Article to see how it will look once published. An indicator will appear above the Article stating that the article is a "private draft" and that only you can see it.
To go back to editing the Article, click on the three dots above the Article and select Edit Article.
Alternatively, you can publish or delete the Article from the same menu.
Shared drafts
Shared drafts are editable by all Channel Editors, making it easy to collaborate on drafts.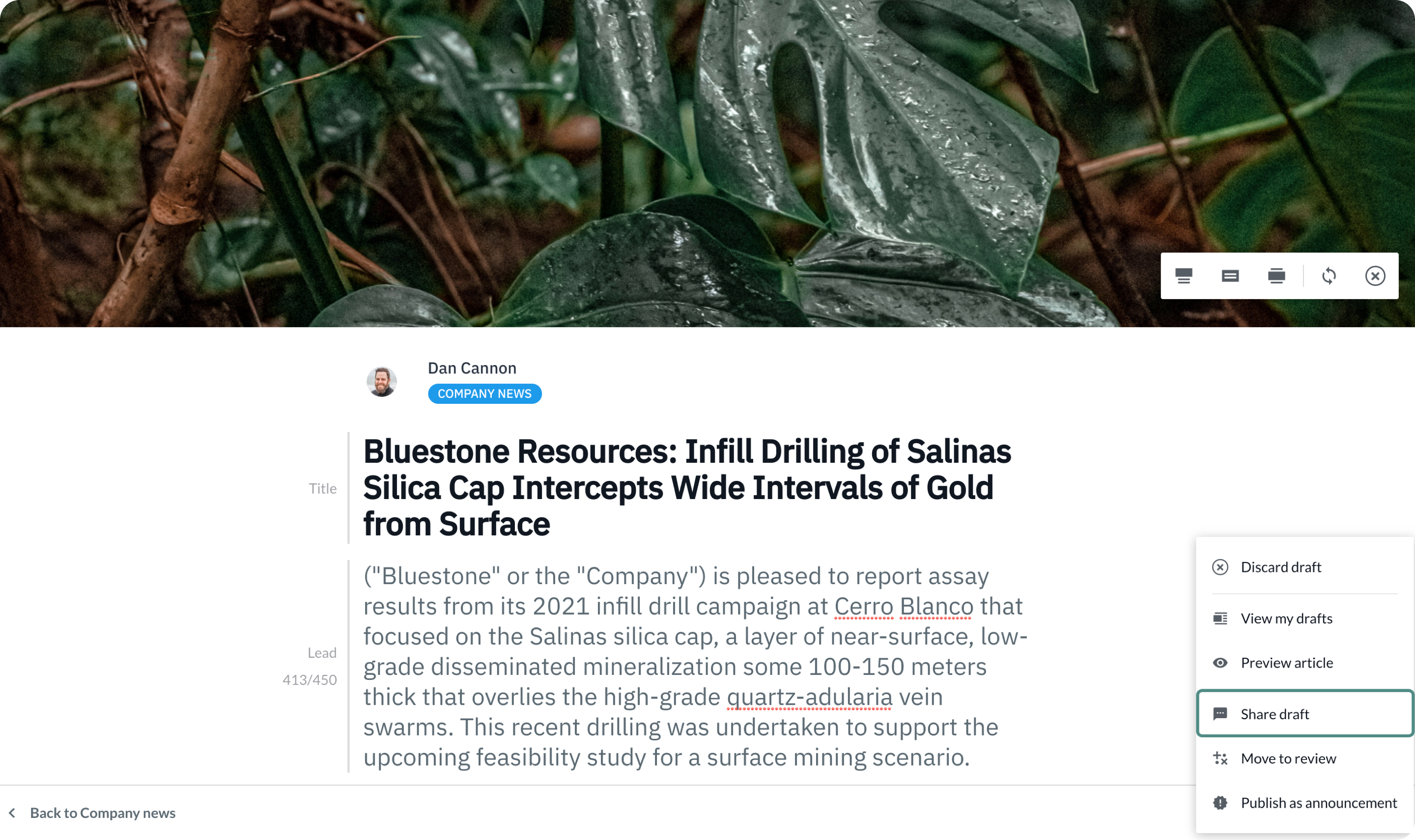 Moving an Article to review
You can move an Article to review if you are a Channel Editor or Owner.
Announcements
A Post and an Article can be made as an announcement.
You can now change this state, i.e. you can make a non-announcement into an announcement (and vice versa) by opening the edit mode and changing the type from the "more" button.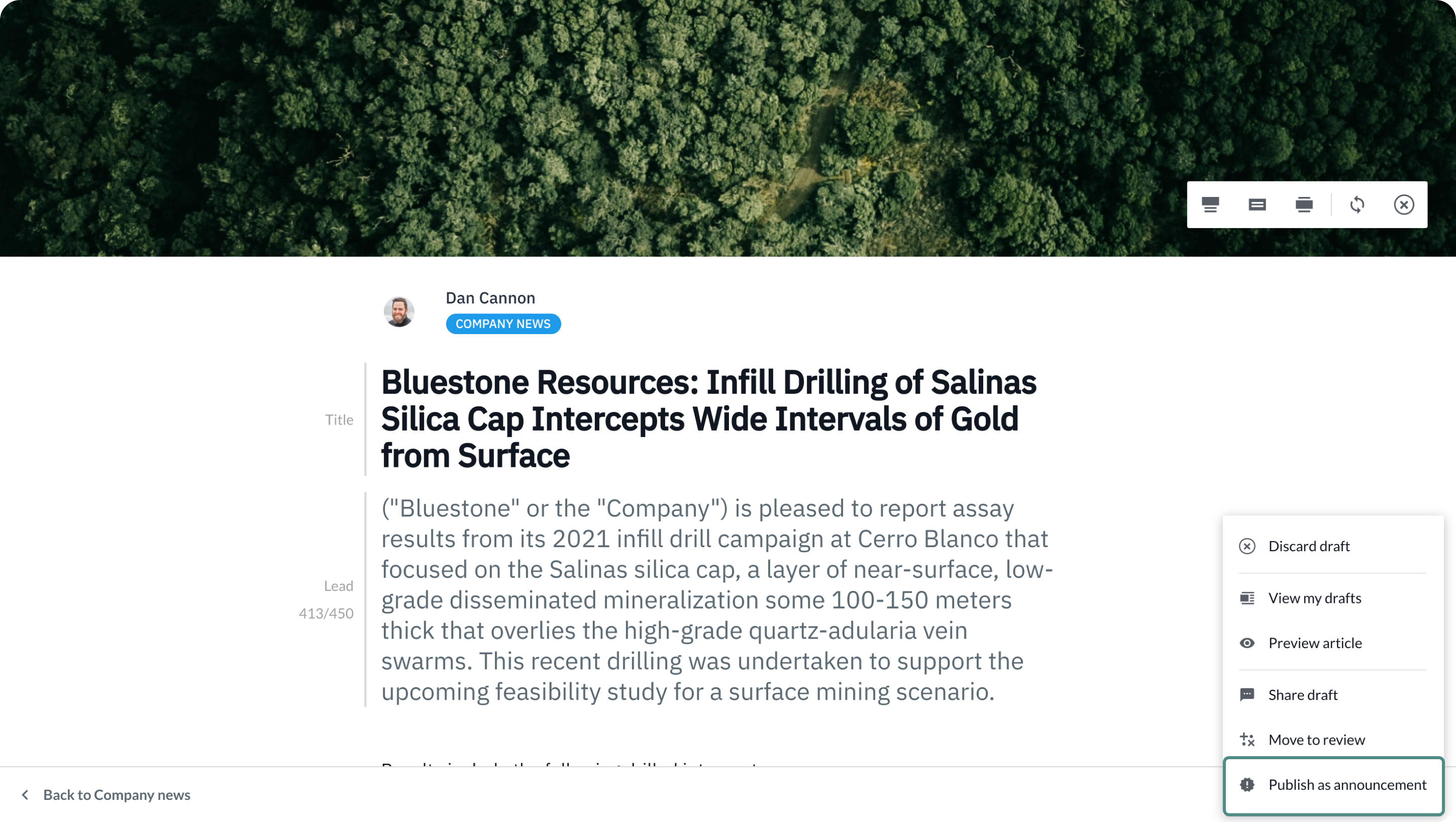 Deleting an Article
To delete an Article, you can:
Scroll to the Article in the Channel Feed

Click the

three dots

on the right top corner of the Article

You can also find these three dots when viewing an Article in full form (rather than as a preview in the Channel Feed)

Click

Delete Article

and click

Ok