Here, you can find all there is to know about company branding options in Happeo.


The best way to get started with the Happeo Admin Panel is to set up the basic settings and company branding.
These features can be found in the Admin Panel > Branding.
The basic settings include your organization's name and description while the branding has colors, icons, and splash images.
Company branding
Company branding, also known as "Colors and Logos" in the Branding section, helps make Happeo your own. The main sections for company branding include:
Happeo name: Replaces "Happeo" with anything you like
Colors: Set the primary and secondary colors used in Happeo


Primary: This color is visible in the main menu, as seen in the image below which is dark blue. This color can also be seen as a Channel's default color and for some Page widget's default background-color
Secondary: Legacy

Color palette: The color palette is visible when creating content, e.g. writing a post or an article. The color palette can be viewed when selecting a text's color. Hover a color to edit or delete it, and click and drag to rearrange it
Logo: Top left logo within your Happeo as seen in the image below. This logo will be visible to all users of your environment
Splash image: The background image of the welcome modal
Favicon: Favicon
Slack logo (custom branding package only): This logo will appear when you receive notifications from Happeo in Slack (through Happeo's Slack bot when enabled). By setting an organization name and a Slack logo, you will receive Happeo notifications in Slack with your chosen name and logo

Note: The logo will only change after a message has been sent after the last Slack bot notification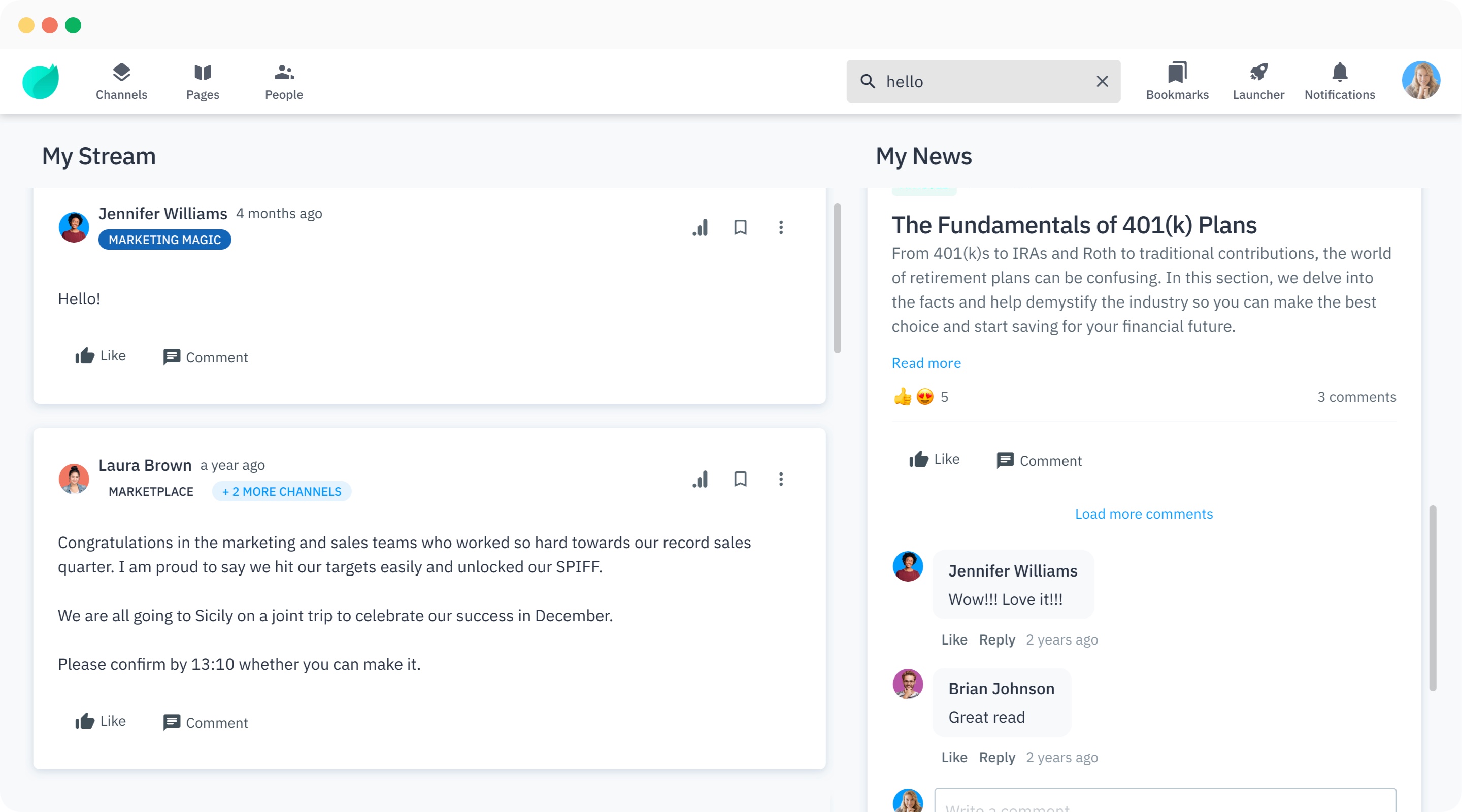 Branding options based on package
Starter
When you have the Starter package, you will have the following branding options:
Happeo name
Colors (primary and secondary)
Logo
Splash image
Favicon
Growth and Enterprise
If you have the Growth or Enterprise package, you will have the following branding options:
Beta: Custom login screen
Beta: Custom URL
Happeo name
Colors (primary and secondary)
Logo
Splash image
Favicon
Slack logo
Other
If you're interested in having a feature image appear when sharing links from Happeo to Google Chat, it's important to know that this functionality requires the Company Branding Package. The image is sourced from the company logo located in the Admin Settings under Branding, specifically within the Login Page section and the Company Logo subsection. It's worth noting that this feature exclusively functions for the custom URL.
For additional details, feel free to contact your Customer Success Manager.
How can you find the company branding options and alter them?
You can find these options by navigating to:
Admin settings
Branding (on the left)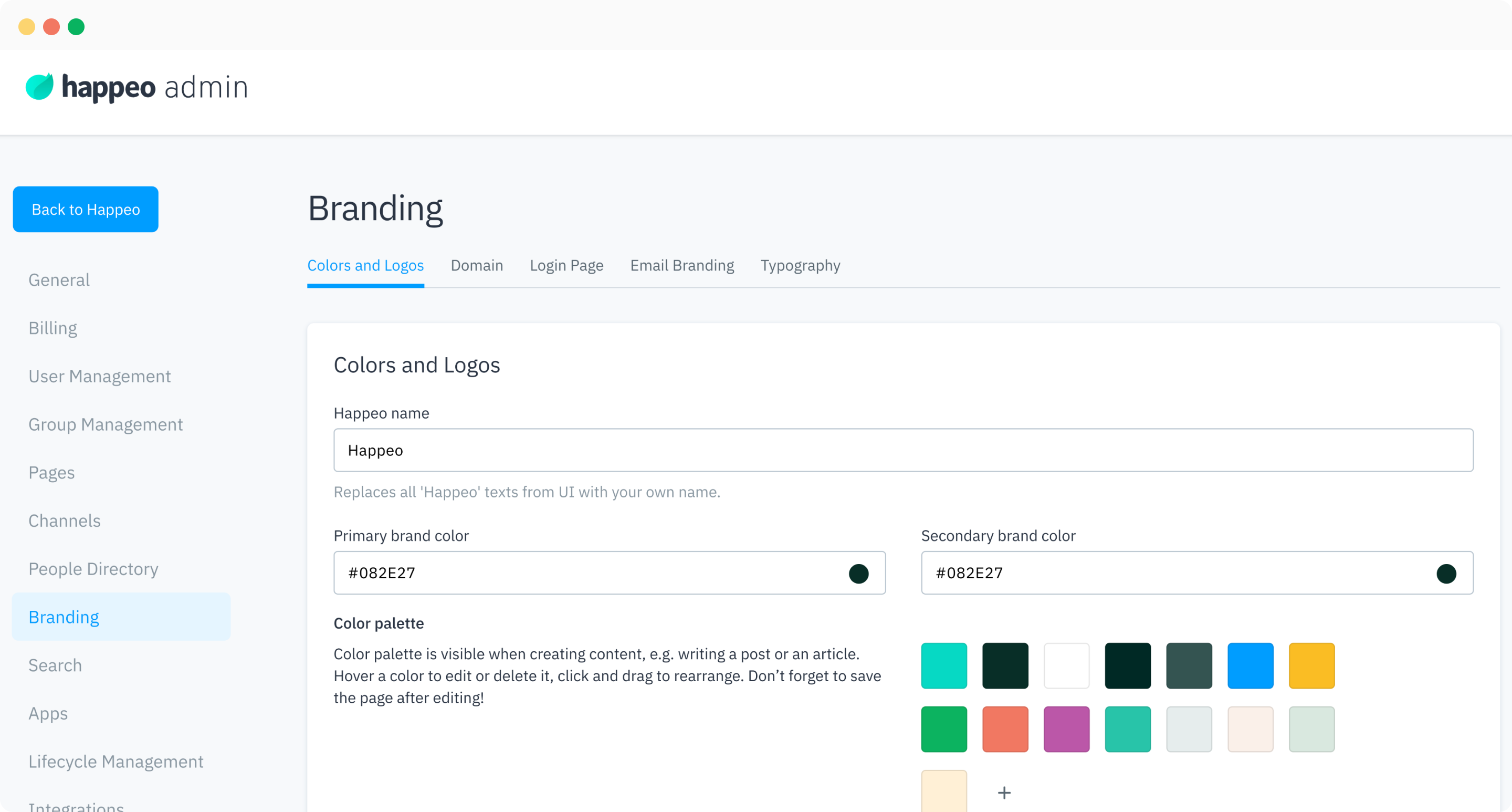 Setup Page Style Templates
Another form of company branding includes Page Style Templates.
As an Admin, if you wish to set up Page Style Templates, you can read this article.